Senior R&D Program Manager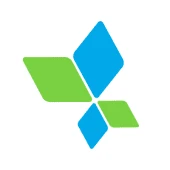 AppsFlyer
Operations
Herzliya, Israel
Posted on Monday, May 15, 2023
As part of our continued growth, we are looking for a talented Senior Program Manager with a strong background in building, growing and leading program management for SaaS products to join our R&D Ops team.
Program managers at AppsFlyer bring clarity and visibility to the entire organization by applying effective processes, defining best practices, continuously identifying gaps and pushing to improve them.
The R&D Ops team looks holistically at the delivery organization. You'll be responsible for leading the program management practices, defining KPIs and metrics and orchestrating large-scale cross teams projects and processes. This is a key position and the ideal candidate has a blend of a deep understanding in development methodologies, technical knowledge, communications skills, program management know-how and project coordination skills across large organizations.
You will work closely with multiple key stakeholders across the company through all levels, including both engineering and product side.
Join our fast-growing team and be part of tomorrow's mobile attribution solutions.
What you'll do
Support the delivery org as a whole:
Take an active part in defining and implementing Agile at scale
Take an active part in the quarterly planning process - Create visibility and clarity to the entire organization (from team to management level)
Track the delivery execution of the top company focus projects (milestones, risks, mitigations, etc. Communicate different views to different stakeholders
Support specific groups with program management services when needed
Lead program and project management excellence:
Take an active part in the program management guild; define best practices of program and project management and implement them within the teams
Define KPIs and create the right dashboards
Analyze the performance of the delivery org; gather insights and suggest improvements
Be a trusted advisor for different stakeholders
Coach teams for excellence
Have continuous learning mindset
Knowledge base: create and maintain learning materials
Support Jira adjustments to best fit our processes
What you have
5+ years of program management experience within an engineering environment in a SaaS product
Experience working through a complete product cycle (from initial design through post-release sustainment) in large scale organizations (~500 R&D and Product)
Leadership abilities to work well across business units, build relationships and deliver joint objectives and key results
Deep understanding of Agile and program management methodologies
Good familiarity with Jira
Experience in leading large-scale projects in cross-organizational teams with cross-functional products
Excellent communication, organizational, project management, and program management skills
Demonstrated ability to think globally and strategically, influencing change across a complex organization
Mentoring and coaching skills
Can embrace change, effectively handle ambiguity and help others understand and cope with changes
Bonus points
Jira admin capabilities

Experience in an R&D managerial role

Software engineering or automation experience

Being introduced by an AppsFlyer team member
As a global company operating from 20 offices across 5 continents, we reflect the human mosaic of the diverse and multicultural world in which we live. We ensure equal opportunities for all of our employees and promote the recruitment of diverse talents to our global teams without consideration of race, gender, culture, or sexual orientation. We value and encourage curiosity, diversity, and innovation from all our employees, customers, and partners.
"As a Customer Obsessed company, we must first be Employee Obsessed. We need to make sure that we provide the team with the tools and resources they need to go All-In." Oren Kaniel, CEO