Field Marketing Manager, GCR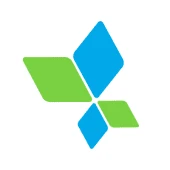 AppsFlyer
Marketing & Communications
Beijing, China
Posted on Thursday, June 15, 2023
Title: Field Marketing Manager, GCR
Territories: GCR
Location: Beijing, China
Travel: <25%
---
Overview
What is #LifeatAF? How can we crystalize its DNA into one eye-catching sentence for you? Our culture is defined by our people! Everyone is an approachable professional, tenacious and versatile, a challenging team member, and a respected and valued mentor.
Are you a passionate B2B marketing professional that wants to grow your career working across numerous projects for a market leading mobile SaaS company? You'll be joining a team of nine amazing individuals responsible for growing revenue, customer satisfaction and brand awareness across GCR. You'll be getting involved in all aspects of our marketing mix and developing skills to help you take your career to the next level.
In GCR, we're looking for a savvy yet humble Field Marketing Manager with B2B experience. They should have an ALL-IN spirit, learn fast, and not be afraid to take risks going above and beyond to drive our marketing programs to the next level. He or she thrives in a dynamic environment, is creative, data-driven, and an independent self-starter -- while knowing how to orchestrate initiatives between regional and global marketing teams and their goals.
What you'll do:
Take a leading and ownership role in creating holistic marketing projects (events/virtual events/ content/ other innovative ideas etc) that drive performances with both branding and leads generation results: Strategy& Planning (20%), Negotiating /Communicating (30%), and Executing (50%)- from start to finish, including ideation, logistics, budget, partner coordination, vendor selection, branding, documentation, and follow-up.

Cultivate relationships with industry media, institutions, customers and 3rd parties in order to leverage joint marketing efforts both online and offline, to maximize the brand impact and to drive business results.

Manage and execute industry sponsorship programs in a holistic manner by mapping and evaluating valuable industry events / virtual events in the region.

Initiate and manage brand hosted marketing activities and customer marketing activities like series of VIP customer activities, etc.

Manage agencies and POCs throughout GCR, ensuring positioning and messages are conveyed effectively and consistently across various target stakeholders and channels, while constantly measuring results and optimizing for success.

Constantly evaluate, prioritize and optimize opportunities as they arise.
What you have:
5+ years of experience of marketing experiences in B2B tech companies and managing top industry partners and 4A agencies.

Experience in accomplishing end-to-end strategic marketing events/ virtual events.

Highly detail-oriented as well as exceptional organizational, time management, and negotiation skills.

Self-starter; able to work independently in a rapidly growing company with a growth mindset; Strong multi-tasking skills.

Strong presentation, and best in class powerpoint and Google slides skills.

Native Chinese speaker and advanced proficiency in written and spoken English.

Bachelor's degree or above with a track record of academic excellence.
Bonus Points:
Demand generation experience in B2B marketing companies is a strong plus.

4A agency (Communications, events or digital marketing) experience.

Familiar with marketing automation tools like Marketo and Salesforce is a plus.

Knowledge of the mobile marketing and MarTech landscape.