Market Insights Manager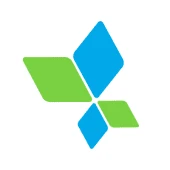 AppsFlyer
Herzliya, Israel
Posted on Monday, July 24, 2023
Do you find the mobile app space fascinating? Are you intrigued by the stories data can tell? Love slicing and dicing with pivot tables?
AppsFlyer's marketing team is looking for you! With the largest app marketing database in the world (we measure trillions of mobile actions a month), a sea of data is within your reach to work your magic. As an industry leader, AppsFlyer's data reports have a massive impact across the space, and you can be at the center of it all.
What you'll do
Play a key role in the creation of impactful industry data reports and data-driven marketing content: from research hypotheses, through data analysis, to the delivery of clear and actionable insights across a variety of deliverables
Identify key trends shaping the mobile marketing industry across different verticals and markets
Support the Communications and PR team with data and stories around trending topics
Work closely with other cross-functional and regional teams
What you have
In-depth knowledge of the mobile app marketing ecosystem with at least 3 years of experience as a media buyer, campaign manager, product manager, account manager, analyst or other business-driven roles
Exceptional analytical and creative thinking skills
Strong command of Excel
Strong English communication and writing skills
Flexibility to handle multiple projects and changing priorities
All-in attitude – takes personal ownership
Sense of humor :)
Bonus Points
Native English
SQL proficiency
Being introduced by an AppsFlyer team member
As a global company operating from 20 offices across 5 continents, we reflect the human mosaic of the diverse and multicultural world in which we live. We ensure equal opportunities for all of our employees and promote the recruitment of diverse talents to our global teams without consideration of race, gender, culture, or sexual orientation. We value and encourage curiosity, diversity, and innovation from all our employees, customers, and partners.
"As a Customer Obsessed company, we must first be Employee Obsessed. We need to make sure that we provide the team with the tools and resources they need to go All-In." Oren Kaniel, CEO