Partner Marketing Specialist- Content Focus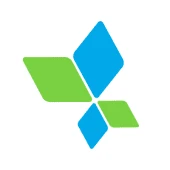 AppsFlyer
Marketing & Communications
Herzliya, Israel
Posted on Wednesday, August 2, 2023
We are looking for a Partner Marketing Specialist to join our Partner Marketing team in AppsFlyer's Marketing organization.
As a Partner Marketing Specialist with content focus, you will be responsible for centralizing and executing AppsFlyer's partner communication strategy with the goal of enhancing the overall partner experience, fostering engagement, and facilitating efficient collaboration and communication between the company and its extensive and diverse ecosystem of partners.
Your primary focus will be on creating high-quality, vibrant content specifically tailored for partners, optimizing its accessibility, and driving engagement with different types of partners via the AppsFlyer Partner Hub. You will play a key role in shaping the content strategy, ensuring the Partner Hub becomes a valuable resource for the partners and supports the Partner Development team KPIs to increase customer value and create new revenues for AppsFlyer.
What you'll do:
Collaborate with cross-functional teams, including marketing, product, partner development and subject matter experts, to identify content topics, themes, and formats that resonate with different partner types (agencies, tech partners, media partners).
Build a comprehensive partner communication strategy, setting milestones and KPIs to help Partner Development Managers achieve their goals and enhance partners' knowledge of AppsFlyer solutions and their mobile marketing skills.
Write short and long-form content (discussion posts, blogs and articles, decks, one pagers, solution briefs, video scripts, case studies, etc.), and produce tailored content to inform partners about product feature announcements and events, share product tips and market insights, arm them with sales enablement tools.
Oversee the partner hub, ensuring it remains up-to-date, on brand and relevant, providing a seamless and user-friendly experience for partners with appropriate structure, categorization, tagging, and navigation features.
Develop and execute strategies to drive awareness, engagement and traffic to the partner hub, leveraging various marketing channels such as social media, email marketing, web and in-app messaging.
Proactively engage with partners via discussion groups to identify opportunities for collaboration, joint marketing efforts, and business development.
Monitor and analyze content performance metrics, including page views, engagement rates, and conversions. Optimize content based on insights to improve results.
What you have:
3+ years proven experience in a content marketing role at an internet/tech B2B company
Solid experience building and scaling an online content hub and/or community programs for SaaS companies
Outstanding, native English writing skills
Experience in leading and influencing cross-functional projects and teams
Proactive, self-motivated, executor mindset
Bonus points:
Strong understanding of the mobile ad ecosystem as well as a good technical understanding of the ad tech industry
Being referred by an AppsFlyer team member
As a global company operating from 20 offices worldwide, we reflect the human mosaic of the diverse and multicultural world in which we live. We ensure equal opportunities for all of our employees and promote the recruitment of diverse talents to our global teams without consideration of race, gender, culture, or sexual orientation. We value and encourage curiosity, diversity, and innovation from all our employees, customers, and partners.

"As a Customer Obsessed company, we must first be Employee Obsessed. We need to make sure that we provide the team with the tools and resources they need to go All-In." Oren Kaniel, CEO