HR Growth Partner - GCR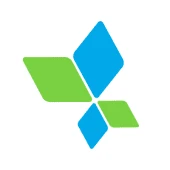 AppsFlyer
People & HR, Sales & Business Development
Beijing, China
Posted on Thursday, August 3, 2023
Here at AppsFlyer, it's all about the people, each of us has our own speciality, a unique flavor that we bring to the table. We are driven individuals whose interests are just as diverse as we are. You could say we're #PeopleObsessed. When we say obsession, we mean we will do everything to make you feel those AF vibes; whether it's company breakfasts, happy hours or parties, our connection to each other is always a core focus.
With that being said, the most important part of our growth is supporting our people to grow and have the best possible experience while working at AppsFlyer. In order to make this happen, we're hiring an HR Growth Partner to join our dynamic team in Beijing, China. As an HR Growth Partner, you'll live and breathe HR, make a real impact on our success and enable our ability to grow by being an important force in making sure our people related processes are best in class and developing our people.
What you'll do:
Liaising as a trusted advisor to stakeholders in China, providing advice, guidance, and coaching to managers on all aspects of HR

Proactively identify people issues and trends within the business and work together with key stakeholders to formulate and implement solutions

Responsible for all HR processes, such as: headcount planning, comp & ben, performance reviews, terminations, promotions, relocations, talent mapping, and identifying training needs etc, aligned with the company's HR strategy

Oversee and enforce employee data management, analysis and reporting to ensure statutory compliance with relevant country legislation (i.e. data protection). Keeping up to date on employment practices & laws across the region, industry trends, and new developments.

Develop, foster and uphold AppsFlyer's employment experience according to the company values to drive potential candidates, employees' and past employees' sense of pride, purpose and passion.

Manage HR related issues in China

Keep up to date with legal requirements
What you have:
8+ years of experience within the HRBP department

A track record of consulting to senior management on implementing HR best practices

Deep knowledge of headcount planning, compensation & benefits, compliance, leave of absence and common country employee practices.

Cross-cultural experience working with senior management across APAC

A self-starter, able to challenge the status quo, has a 'can-do' approach and does not shy away from challenges

Can manage multiple and competing priorities in a dynamic environment.

Has strong persuasive powers, influencing through strong relationships, domain expertise and being data driven. Operates in a transparent manner with strong team focus

Ability to work across multiple time zones, openness to travel when needed

Flexible and cope well with change

Advanced proficiency in written and spoken English
As a global company operating in 16 countries across 5 continents, we reflect the human mosaic of the diverse and multicultural world in which we live. We ensure equal opportunities for all of our employees and promote the recruitment of diverse talents to our global teams without consideration of race, gender, culture, or sexual orientation. We value and encourage curiosity, diversity, and innovation from all our employees, customers, and partners.
"As a Customer Obsessed company, we must first be Employee Obsessed. We need to make sure that we provide the team with the tools and resources they need to go All-In." Oren Kaniel, CEO