Customer Success Manager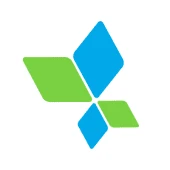 AppsFlyer
Administration
Seoul, South Korea
Posted on Thursday, August 10, 2023
Here at AppsFlyer, it's all about the people, each and everyone of us has our own speciality, a unique flavor that we bring to the table. We are all driven individuals whose interests are just as diverse as we are. You could say we're #PeopleObsessed. When we say obsession, we mean we will do everything to make you feel those AF vibes; whether it's company breakfasts, happy hours and parties, our connection to each other is always a core focus.
AppsFlyer is looking for a self-motivated and proactive Customer Success Manager. The ideal candidate believes in personalized service, thrives in cultivating business relationships, and can navigate the mobile ecosystem with ease. This role oversees the lifecycle of customers from onboarding to renewal. As a Customer Success Manager, you'll join a team of people who are laser focused on delivering the best experience to AppsFlyer's customers. We're All-In!
What you'll do
Manage clients' accounts on all levels: technical, business, support, and product and help them succeed in their goals.
Become an in-house expert in AppsFlyer's product - both business and technical use cases and stay up-to-date on product releases and new features.
Provide training and education on our products and new features through demos, webinars, and both virtual and on-site trainings.
Build deep business relationships by continually WOW-ing our customers through exceptional support and service.
Collect customer product ideas and feedback to the AppsFlyer Product and R&D teams.
Find upsell opportunities for existing customers.
Host Executive Business Reviews with key stakeholders to share wins, industry best practices, and impact on customer outcomes.
What you have
Minimum 3 years of background in customer success, product management, or mobile analytics at an online advertising company, digital agency, or SaaS martech platform.
Experience in working with multiple accounts across a diverse set of industries, company sizes, and experience levels.
Excellent written and verbal communication skills for technical and non-technical audiences.
A fast learner who is naturally curious and thrives in a fast paced and dynamic work environment.
Native Korean speaker plus strong business level spoken and written English.
Bonus points
Being introduced by an AppsFlyer team member is a plus!
Technical background on SDKs, APIs, SQL, web & app analytics, deep linking.
Product management sense/familiarity.
As a global company operating in 19 countries across 5 continents, we reflect the human mosaic of the diverse and multicultural world in which we live. We ensure equal opportunities for all of our employees and promote the recruitment of diverse talents to our global teams without consideration of race, gender, culture, or sexual orientation. We value and encourage curiosity, diversity, and innovation from all our employees, customers, and partners.
"As a Customer Obsessed company, we must first be Employee Obsessed. We need to make sure that we provide the team with the tools and resources they need to go All-In." Oren Kaniel, CEO