Corporate Controller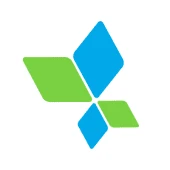 AppsFlyer
Accounting & Finance
Herzliya, Israel
Posted on Friday, August 18, 2023
What is #LifeatAF? How can we crystalize its DNA into one eye-catching sentence for you? Our culture is defined by our people! Everyone is an approachable professional, tenacious and versatile, a challenging team member, and a respected and valued mentor.
Do you find numbers so easy that you crunch them in your sleep? Do you have a knack for balancing the FS and income statement? We are looking for you, an out-of-the-box thinker who can deliver on-demand. Come join our world-class finance team and be part of history in the making.
What you'll do:
Lead and manage quarter and annual closing processes
Preparation of quarterly financial statements according to US-GAAP and SEC requirements
Manage external audit team during quarterly and year-end audits to ensure all financial information is properly supported with compliance with PCOAB
Develop and enforce SOX and internal controls to enhance the protection of the company's assets, policies, procedures and workflows
Assist in establishing and maintaining financial key policies, procedures, and controls throughout the entire reporting process
Establishing partnerships with other departments
Maintain ongoing communication and collaboration with Finance teams abroad
Manage equity finance cycle including (grants/exercised, etc.)
Lead as the professional practice of the finance team
Core team IPO readiness
Assist with the preparation of management reports.
Undertaking special projects and ad-hoc projects, as necessary
What you have:
CPA with Big 4 experience – High-Tech sector
5-7 years of progressive accounting experience
Experience with global public company environment
Strong knowledge and experience in US-GAAP and high-tech industry
Proficiency with the Sarbanse-Oxley Act 404 and internal controls concepts
Excellent analytical skills and problem-solving approach, detailed oriented and well organized
Ability to build strong working relationships across all levels of organization
Fast learner with ability to work under pressure and extensive working hours as needed in a fast-paced and dynamic environment
Excellent English (writing and speaking)
Bonus Points:
Experience with NetSuiterch, etc)
Introduced by an AppsFlyer team member
As a global company operating from 20 offices worldwide, we reflect the human mosaic of the diverse and multicultural world in which we live. We ensure equal opportunities for all of our employees and promote the recruitment of diverse talents to our global teams without consideration of race, gender, culture, or sexual orientation. We value and encourage curiosity, diversity, and innovation from all our employees, customers, and partners.

"As a Customer Obsessed company, we must first be Employee Obsessed. We need to make sure that we provide the team with the tools and resources they need to go All-In." Oren Kaniel, CEO