Vice President of Global Revenue Marketing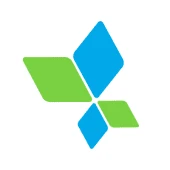 AppsFlyer
Marketing & Communications
Herzliya, Israel
Posted on Monday, August 21, 2023
We are looking for a visionary Vice President of Global Revenue Marketing to join our 100-person strong team of marketers. The core of this role will be to create scalable demand creation and demand capturing frameworks, turn them into segment-based, and region-based periodical strategies, and lead their execution towards hitting pipeline and acceleration targets.
We're seeking a seasoned marketing professional to join our global team to bring together online and offline demand generation teams - like GTM (campaign planning, account-based marketing, segment marketing, and sales alignment) and Channels (email, webinars, events, paid media, organic) - globally across over 40 markets in LATAM, APAC, NA and EMEA. This role is both strategic and tactical, requiring an individual with the ability to strategize at a high level, as well as get into the day-to-day work to coach a high-performing team
This highly-collaborative, passionate individual will be energized by a fast-paced environment, where the ability to make a lasting impact is tangible. A strong leader, the VP of Revenue Marketing will inspire his/her team to exceed targets in creative and innovative ways, keeping pace in a competitive market where things can change quickly. A problem-solver at heart, our ideal candidate has a track record for driving not just leads, but pipeline and revenue across every stage of the customer lifecycle in deep partnership with Sales and Product. Navigating complex stakeholder landscapes is a second nature to our candidate, driven by an unwavering enthusiasm for rallying teams around a singular, unified plan.
This role will report directly to the CMO and be a key member of the Marketing Leadership Team. In tandem with the GTM (go-to-market) leadership, he/she will steer cross-functional endeavors and steward a substantial, multi-million-dollar global budget.
What you'll do
Develop and grow a high-performing, metrics-driven full lifecycle marketing team, comprised of demand generation domains (paid media, organic growth, field marketing), Account-based marketing, and segment marketing management.
Create a culture centered around a predictable, reliable Marketing funnel while also developing and executing programs that support pipe maturation, retention, and expansion - in deep partnership with Sales and Product.
Oversee all the traditional demand generation functions in a way that drives complete prospect and customer journeys across channels, deepening engagement and customer loyalty - while hitting and/or exceeding business targets.
Collaborate closely with other marketing functions, encompassing Brand Marketing, Product Marketing, PR & Communications, and the Sales & Customer Success, Product, and Finance divisions. Your guidance will ensure strategic objectives are harmonized and pursued.
Own the number. This role will ultimately own the pipeline target for the entire business. We're looking for leaders who are excited about that challenge and can instill confidence across the organization in our ability to achieve our goals.
Drive clear and constant communication of goals and success metrics to the organization to ensure consistency and accountability with end-to-end reporting and analytics
Create and maintain a strong partnership with sales including partnership with SDR, AE and AM leadership to ensure alignment on marketing strategy as well as pipeline goals and revenue achievement. Being perceived as a true and trusted partner to these teams is critical to the success of this role.
Develop the appropriate marketing mix and investments to hit leading indicators for demand while exceeding pipeline targets for new and expansion business - not just at the company level, but by segment from small businesses to large enterprises.
Oversee regional Marketing Leads who develop and execute global expansion plans that leverage HQ frameworks but translate regionally to achieve regional targets.
What you have
8-10 years of marketing expertise, with a proven track record of thriving in online demand generation for technology firms within Software SaaS or cloud-based landscapes.
8+ years of leading global teams, a testament to your prowess in orchestrating dynamic international units.
3+ years of prowess within a B2B SaaS environment, marked by an indelible imprint in high-value customer acquisition, conversion, retention, and expansion.
A background in Product-Led Growth (PLG) is a noteworthy feather in your cap.
Experience formulating, managing, and steering a sales development organization – a substantial advantage.
Experience driving results across marketing channels, creating segment or person-specific marketing mixes, and ensuring cohesive journeys for the prospect/customer
Extensive experience building successful end-to-end lead generation and meticulous nurture programs, and seamlessly integrated marketing campaigns.
A demonstrated history of tight alignment and fruitful collaboration with Sales, uniting forces towards shared goals.
A penchant for data-driven marketing, underscored by an innate analytical aptitude and an eye for detail.
A track record of delivery on complex projects, using strong organizational skills and ability to influence and work cross-functionally.
Passionate about Marketing - both the art and the science.
The ability to flourish in a landscape where everyday execution and high-level strategy coalesce across three distinct domains, propelled by one unified goal.
An unrivaled work ethic, a "think like a founder" mentality and an inherent initiative to bring an inventive mindset to overcome challenges and drive success.


As a global company operating from 20 offices across 5 continents, we reflect the human mosaic of the diverse and multicultural world in which we live. We ensure equal opportunities for all of our employees and promote the recruitment of diverse talents to our global teams without consideration of race, gender, culture, or sexual orientation. We value and encourage curiosity, diversity, and innovation from all our employees, customers, and partners.
"As a Customer Obsessed company, we must first be Employee Obsessed. We need to make sure that we provide the team with the tools and resources they need to go All-In." Oren Kaniel, CEO