Facebook Campaign Manager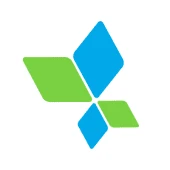 AppsFlyer
Herzliya, Israel
Posted on Thursday, August 24, 2023
We are looking for a data-driven, creative Facebook Campaign Manager to join our Growth Marketing team in AppsFlyer's Marketing organization.
You'll be in charge of AppsFlyer's primary paid growth channels, with a central focus on Facebook. In your day-to-day you'll be building and executing global B2B campaigns (hands-on) across Facebook, Instagram, and other channels as well as monitoring and analyzing performance, A/B testing, and developing the channel's digital marketing strategy for all stages of the funnel to support the company's goals and objectives.
Sound like something you'd like to take on? Read on for more…
What you'll do:
Own Facebook paid campaigns for all funnel stages on a global scale
Devise, create, manage, and execute multi-channel programs to drive user acquisition throughout the marketing funnel.
Measure the performance of all campaigns and assess against targets and KPIs
Plan and execute A/B tests to find new opportunities to expand and scale activity
Identify trends and insights, and optimize ad spend and campaign performance accordingly
Create content and deliverables needed for campaigns in collaboration with the design team and copywriters such as landing pages, ad copy, and videos
Stay up to date with new features in the native platforms and maintain a relationship with the CSMs
Report regularly to management and regional stakeholders on paid performance
What you have:
2+ years proven experience successfully managing online campaigns on Facebook and Instagram for B2B SaaS companies with high budgets - a must
Strong analytical skills and proficiency in Excel, creating pivot tables and working with large data bases - a must
Familiarity with Salesforce, Marketo, GA4, Google tag Manager, metadata, Zoominfo and similar tools
A creative mindset with experience identifying target audiences, devising digital campaigns, and building media plans
Up-to-date knowledge of the latest trends and best practices in online marketing and a deep understanding of messaging and design best practices
A team player mentality with exceptional communication and interpersonal skills
The ability to communicate complex ideas in a simple way, work independently, and collaboratively across teams and regions
Fluent English at mother-tongue level
Bonus Points:
Experience in the mobile app marketing industry or at B2B company serving mobile apps
Copywriting experience
Experience managing ABM campaigns
Being referred by an AppsFlyer team member
As a global company operating from 20 offices worldwide, we reflect the human mosaic of the diverse and multicultural world in which we live. We ensure equal opportunities for all of our employees and promote the recruitment of diverse talents to our global teams without consideration of race, gender, culture, or sexual orientation. We value and encourage curiosity, diversity, and innovation from all our employees, customers, and partners.

"As a Customer Obsessed company, we must first be Employee Obsessed. We need to make sure that we provide the team with the tools and resources they need to go All-In." Oren Kaniel, CEO