Talent Acquisition Specialist - Mandarin Speaker (Bangkok Based)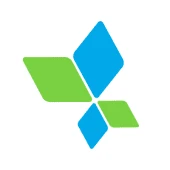 AppsFlyer
People & HR
Bangkok, Thailand
Posted on Friday, August 25, 2023
Recruiting in AppsFlyer is very unique:

In today's dynamic and highly competitive talent market, we are on a mission to elevate our recruitment game. We're seeking a Talent Acquisition Specialist who excels at partnering with stakeholders to identify hiring needs and executes recruiting strategies to ensure successful results. We're not just data-driven; we're also creative in our approach and Continuously exploring innovative opportunities to elevate our impact. Most importantly, we believe that every person possesses unique strengths and passions, and we empower each team member to focus on what ignites their enthusiasm.
If you're not intimidated by difficult challenges yet seek to have the opportunity to apply your strengths and be part of a global recruiting team, this might be the place for you.


What you'll do
Hire end-to-end across APAC, Including Sales, Marketing, Customer Success, Support and Partnership development positions
Conduct HR interviews
Partner with stakeholders to identify hiring needs and plan and execute recruiting strategies to ensure successful results.
Creatively source top-notch candidates via multiple sourcing channels and maintain a strong pipeline of talent
Data-driven recruiting - discovery of meaningful patterns in our data to support decision making related to recruitment, onboarding processes, activities, and outcomes
Plan and organize Meet-ups, referral programs, speak in panels and webinars
Actively contribute to improving our talent and hiring processes.
What you'll gain?
We're very data driven - you'll step up your data skills.
You'll be surrounded by top recruiters and sourcers you will learn a lot from.
What you have
Excellent verbal and written communication skills in English & Mandarin (write/speak)
1 + years Proven track record of hiring across APAC especially in SEA, Japan, Korea, Australia
3+ years experience recruiting in tech companies larger than 200 employees, or agencies handling tech clients on commercial/technical roles
Proven experience in in-depth behavioral interviews
Ability to influence stakeholders by providing data-driven insights.
Bonus Points
Being introduced by an AppsFlyer employee
Previous experience with Greenhouse
3rd language (i.e. Thai, Bahasa, Japanese)
* Please submit your CV in English
As a global company operating from 20 offices across 5 continents, we reflect the human mosaic of the diverse and multicultural world in which we live. We ensure equal opportunities for all of our employees and promote the recruitment of diverse talents to our global teams without consideration of race, gender, culture, or sexual orientation. We value and encourage curiosity, diversity, and innovation from all our employees, customers, and partners.
"As a Customer Obsessed company, we must first be Employee Obsessed. We need to make sure that we provide the team with the tools and resources they need to go All-In." Oren Kaniel, CEO