Billing Team Leader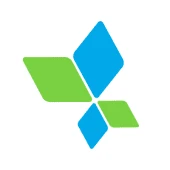 AppsFlyer
Administration
Herzliya, Israel
Posted on Thursday, September 7, 2023
What is #LifeatAF? How can we crystalize its DNA into one eye-catching sentence for you? Our culture is defined by our people! Everyone is an approachable professional, tenacious and versatile, a challenging team member, and a respected and valued mentor.
AppsFlyer's Finance team is seeking an experienced Accounts Receivable Team Leader to lead our global collections team, located in Israel, India, China, US and Brazil. This role will oversee daily accounts receivable (AR) functions to ensure they are followed by the company collections policies, handle escalations relating to delinquent accounts, provide management reporting and analysis and support necessary period-end closings.
What you'll do:
Manage the global activities of the billing team, as well as analyze team performance and KPIs
Take responsibility for the daily/monthly billing cycle; ensure that the month-end closing is executed timely and accurately
Develop and implement policies and procedures to ensure: the accuracy of the billing cycle, timely issuance of invoices & sales orders, actively seek ways to improve the department's performance
Oversee the timely review of sales contracts & customer accounts set up
Act as POC for billing disputes and escalations
Analyze reports using SFDC and the BI system to identify discrepancies
Collaborate closely with both the revenue and collection departments.
What you have:
7+ years of experience in a Finance environment
3 years of management experience
Ability to work under pressure in a fast-paced and changing environment
Excellent time management skills and exceptional attention to detail
Advanced proficiency in written and spoken English
Expertise in the Order-to-Cash cycle, along with a profound understanding of Revenue Recognition Policies
Hands-on experience with ERP products, Salesforce, and advanced proficiency in Excel
A self-starter and motivated mindset, paired with excellent communication skills, independence, and a passion for teamwork
A BA/BS or MBA degree in Finance or Economics
Bonus Points:
Experience with Netsuite ERP
CPA
Being introduced by an AppsFlyer employee
As a global company operating in 20 countries across 5 continents, we reflect the human mosaic of the diverse and multicultural world in which we live. We ensure equal opportunities for all of our employees and promote the recruitment of diverse talents to our global teams without consideration of race, gender, culture, or sexual orientation. We value and encourage curiosity, diversity, and innovation from all our employees, customers, and partners.

"As a Customer Obsessed company, we must first be Employee Obsessed. We need to make sure that we provide the team with the tools and resources they need to go All-In." Oren Kaniel, CEO