Senior Account Executive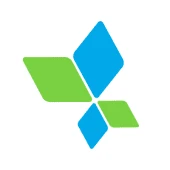 AppsFlyer
Sales & Business Development
Shenzhen, Guangdong, China
Posted on Thursday, September 28, 2023
What is #LifeatAF? How can we crystalize its DNA into one eye-catching sentence for you? Our culture is defined by our people! Everyone is an approachable professional, tenacious and versatile, a challenging team member, and a respected and valued mentor.
Our Sales team is looking for a Senior Account Executive with mobile and high-tech experience, who can demonstrate the added value that AppsFlyer can bring to their bottom line. As part of the sales team, you will be very familiar with complex/strategic sales processes, comfortable in a fast-paced hyper growth environment, and thrive in developing new markets in the industry and evangelize AppsFlyer as the Attribution Authority in China.
What you'll do:
Plan, prospect, and own sales execution for various accounts across various verticals including enterprises
Manage pipeline by Identifying and developing new sales opportunities
Provide accurate sales forecasting
Identify prospects' needs and pain and take value-selling approach
Provide compelling presentations with product demo
Negotiate contracts from start to finish
Establish a reputation as a trusted advisor among targeted accounts
Who you are:
5-8 relevant experience including 3+ years of B2B SaaS sales experience with companies in China.
Ability to speak and write in Mandarin and English fluently
Proven performance achieving quota targets
Experience managing complex and competitive sales cycles
Experienced with CRMs (ideally Salesforce)
Strong business acumen and professionalism
Demonstrated understanding of the digital and mobile marketing ecosystem
Ability to effectively grow relationships and partnerships with prospects from all levels of the organization
Enterprising and never-give-up spirit with positive attitude
Desire to learn and understand our technology from end to end
Collaborative and solution-oriented
Above all, have growth mindset
Bonus points:
Being introduced by an AppsFlyer team member
Mobile (iOS, Android) advertising experience or ad monetization experience
Experience in working with Mobile Measurement Partner (MMP) platforms
As a global company operating in 19 countries across 25 offices, we reflect the human mosaic of the diverse and multicultural world in which we live. We ensure equal opportunities for all of our employees and promote the recruitment of diverse talents to our global teams without consideration of race, gender, culture, or sexual orientation. We value and encourage curiosity, diversity, and innovation from all our employees, customers, and partners.
"As a Customer Obsessed company, we must first be Employee Obsessed. We need to make sure that we provide the team with the tools and resources they need to go All-In." Oren Kaniel, CEO