Business Development Representative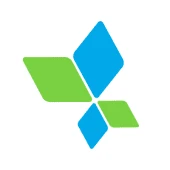 AppsFlyer
Sales & Business Development
London, UK
Posted on Saturday, October 14, 2023
Business Development Representative
The Business Development Representative (BDR) will be focusing on working with outbound leads.
If you're tenacious, curious, creative, resourceful, and ready for an impactful role in a fast-paced SaaS company, AppsFlyer is looking for you to join our market-leading Business Development team. The AppsFlyer BD team is key to the success of our EMEA LATAM Sales organization, as we own the top of the sales funnel - pipeline creation.
The Business Development Representative is responsible for knowing its market inside out, strategically choosing the accounts and companies to go after, and leading professional and successful discovery calls later passed on as relevant opportunities for the account executive team.
The ideal candidate, along with having a track record of top performance, will have a hunter mentality, proactive approach, and great organizational skills to handle top-tier high-impact business development and should have a strong interest in advancing his/her career in sales/business development/marketing & strategy.
We're looking for extraordinary people with sales or sales development SaaS and high-tech experience, who can demonstrate the mission-critical value that AppsFlyer brings to our client's bottom line. In this role, you will be qualifying and proactively reaching out to outbound leads from different sources such as (SF, LinkedIn, Crunchbase etc') and leading a successful handover to the closing team.
You will thrive if you are intellectually curious about mobile technology, and have a passionate work ethic, grit, and business integrity. You must be comfortable in a fast-paced, highly dynamic startup environment, and be a master of time & focus management.

What you'll do
Sourcing, researching, and contacting outbound prospects
Maintain contact with outbound leads to qualify and schedule decision-makers for sales calls
Be responsible for building sales pipelines
Researching accounts, identifying key players, generating interest, and developing relationships with important stakeholders
Disseminate opportunities and work in collaboration with Account Executives
Overcome prospect objections
Update salesforce to ensure efficient lead management and record-keeping.
Develop and maintain in-depth knowledge of the companies & markets you oversee
What you have
Fluent English - Must
Minimum of 2 years SDR experience - Must
Experience in working with SaaS products- Advantage
Hunter with a mentality of a go-getter
Self-starter with a track record of self-management
Pre-call planning and time management skills
Experience in writing succinct, crisp emails with a strong presence over calls and other channels
Strong interpersonal and communication skills across various channels (email, LinkedIn, phone, etc.)
Sales training and salesforce experience is a plus
Excited to work in a high-energy fast-paced, sales team environment; team player
Bonus Points
Experience working with EMEA and DACH regions
Experience in, and passion for the mobile marketing industry
Experience in utilizing Salesforce, Outreach, Data.ai and in leveraging open-source information within sales
Being recommended by an AppsFlyer employee
As a global company operating from 25 offices across 19 countries, we reflect the human mosaic of the diverse and multicultural world in which we live. We ensure equal opportunities for all of our employees and promote the recruitment of diverse talents to our global teams without consideration of race, gender, culture, or sexual orientation. We value and encourage curiosity, diversity, and innovation from all our employees, customers, and partners.