Support Engineer - Argentina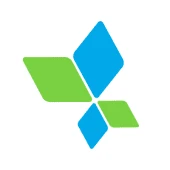 AppsFlyer
Customer Service
Buenos Aires, Argentina
Posted on Monday, October 30, 2023
Support Engineer - Argentina

What is #LifeatAF? How can we crystalize its DNA into one eye-catching sentence for you? Our culture is defined by our people! Everyone is an approachable professional, tenacious and versatile, a challenging team member, and a respected and valued mentor.
We're looking for a technically savvy person who understands the importance of customer-oriented and responsive support services. We believe that we're successful only when our customers thrive. The right talent will be a natural problem-solver and a strong communicator. This individual would also work closely with AppsFlyer's R&D, Customer Success and Product Teams. This individual will also impact the product's evolution by providing feedback that can be integrated into future product development.
What You'll Do
Take end-to-end ownership of customer technical issues, including initial troubleshooting, identification of root cause, and issue resolution and communication.
Serve as point of contact on customer escalations and ensure customer issues are resolved meticulously.
Work with AppsFlyer's R&D and product teams on escalations and product enhancement requests.
Enrich our client Knowledge Base with relevant technical information.
Create and lead support improvement processes across the company.
Provide product feedback and insights to the business and R&D teams.
Manage various internal projects, such as: training, ensuring support readiness for new feature releases, etc.
Being a technical poc for select VIP customers, working closely with the sales and business teams.
What You Have
Passion for solving customer issues in a fast paced environment
2+ years of experience with technical support / QA / data analysis/development/ technical account management
Experience in SQL querying and analyzing data
Fluent in English
Structured and process-oriented
Ability to learn new technologies quickly
Multitasking and ability to work independently
Bonus Points
Web/Mobile marketing and/or digital advertising experience
Mobile development / testing (iOS, Android) experience
Familiar with Big data technologies
Familiar with working with different APIs
Being introduced by an AppsFlyer team member



As a global company operating from 25 offices across 19 countries, we reflect the human mosaic of the diverse and multicultural world in which we live. We ensure equal opportunities for all of our employees and promote the recruitment of diverse talents to our global teams without consideration of race, gender, culture, or sexual orientation. We value and encourage curiosity, diversity, and innovation from all our employees, customers, and partners.

"As a Customer Obsessed company, we must first be Employee Obsessed. We need to make sure that we provide the team with the tools and resources they need to go All-In." Oren Kaniel, CEO