HR Growth Partner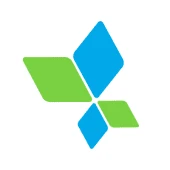 AppsFlyer
People & HR, Sales & Business Development
Berlin, Germany
Posted on Wednesday, November 1, 2023
AppsFlyer, the world's leading mobile analytics company, is growing rapidly. To make it happen, we're hiring a Regional HR Growth Partner to join our dynamic HR Team. As a Regional HR Growth Partner, you'll have the opportunity to make a real impact on our success and enable our growth by developing excellent people.
We're looking for someone who lives and breathes HR, is highly motivated, innovative, and driven by challenges. This role is all about shaping and delivering the people strategy on many levels.


What you'll do:
Providing advice, guidance, and coaching to managers and employees on all aspects of HR
Manage of employees lifecycle from onboarding to offboarding
Working closely with management and advise them on employee relations cases
Responsible for compliance with local law and company guidelines including policy design and review.
Maintain and update HR systems and records
Responsible for smooth collaboration with the payroll team (such as tracking working hours, absences, overtime, allowances, bonuses, pension payments, etc.)
Participate in the development and implementation of regional HR projects
What you have:
Solid HR operational background (4+ years) with a strong understanding of HR best practices and employment laws
A genuine hands-on approach as well as the ability to successfully monitor the "pulse" of the employees to ensure a high level of employee engagement
Strong organizational skills and attention to detail, with the ability to manage multiple tasks simultaneously
Excellent communication and interpersonal skills, with the ability to establish rapport and credibility across all levels of the organization
Ability to develop strong relationships and influence a wide range of stakeholders within the organization
Flexible, fantastic communication skills
Data-driven approach
Proactivity, sense of initiative
High-level English
Bonus Points
Being introduced by an AppsFlyer employee


As a global company operating in 25 offices across 19 countries, we reflect the human mosaic of the diverse and multicultural world in which we live. We ensure equal opportunities for all of our employees and promote the recruitment of diverse talents to our global teams without consideration of race, gender, culture, or sexual orientation. We value and encourage curiosity, diversity, and innovation from all our employees, customers, and partners.
"As a Customer Obsessed company, we must first be Employee Obsessed. We need to make sure that we provide the team with the tools and resources they need to go All-In." Oren Kaniel, CEO