Senior Salesforce Project Manager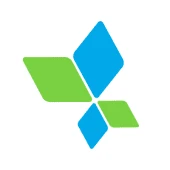 AppsFlyer
Sales & Business Development, Operations
Herzliya, Israel
Posted on Thursday, November 2, 2023
We are looking for an amazing Salesforce Expert! In this role, you will be a key member of our talented Business Applications Team, ensuring maximum efficiency and utilizing the full benefits of Salesforce to support our business needs. You'll be in charge of implementing and optimizing Salesforce to speed up scalability to its maximum capacity. This position includes leading CRM projects end-to-end, alongside implementation tasks, system management and maintenance.
What you'll do:
Lead CRM projects end-to-end: full definition and requirements, design, implementation, documentation, QA/testing, release to production, and communication to teams
Manage Salesforce objects and functions, including: validation rules, all field types, approval processes, record types, workflows, process builders, flows, and more etc.
Work closely with our teams across the globe providing system-support, understanding the different needs of each team, gathering feedback, and working on system enhancements
Problem solving - Find creative solutions to complex challenges
Create rich and actionable analytic reports for teams and management
What you have:
5+ years of Salesforce experience, Salesforce certification preferred
4+ years experience as a system analyst/ project manager, understanding business requirements and translating them into technical design and implementation
Bachelor's Degree in Industrial Engineering / Information Systems / Computer Science / or related field
Experienced & knowledge of Salesforce (design, configuration, administration) including: custom objects, custom fields, workflows, process builder, assets, and validation rules)
Understanding of development components (triggers, classes, visual force pages etc.)
High level of serviceability and customer-orientation
Ability to manage projects end-to-end
Strong business level of spoken and written English
Ability to work on multiple projects and deliver timely results
Bonus Points:
Being introduced by an AppsFlyer employee
As a global company operating from 25 offices across 19 countries, we reflect the human mosaic of the diverse and multicultural world in which we live. We ensure equal opportunities for all of our employees and promote the recruitment of diverse talents to our global teams without consideration of race, gender, culture, or sexual orientation. We value and encourage curiosity, diversity, and innovation from all our employees, customers, and partners.

"As a Customer Obsessed company, we must first be Employee Obsessed. We need to make sure that we provide the team with the tools and resources they need to go All-In." Oren Kaniel, CEO