Accounts Receivable Specialist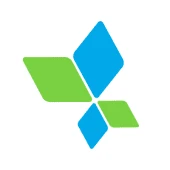 AppsFlyer
Accounting & Finance, Sales & Business Development
Bengaluru, Karnataka, India
Posted on Tuesday, November 7, 2023
AppsFlyer's Finance team is looking for a new superstar member to jump on board. We are looking for a hardworking, results-driven individual who is a team player at heart and wants to join in the company's success! The position is a full-time role within the Finance department's Accounts Receivable team.
The role of a Collections Specialist involves the task of conducting collection operations, which include overseeing overdue accounts, communicating with clients regarding payments, and addressing both simple and complex account-related inquiries. This role involves following a set of procedures and tasks, but it also requires good communication skills and the ability to work efficiently and independently.
What you'll do
Monitor accounts holding outstanding balances and carry out collection duties, which involve daily communication with customers, resolution of pending payment issues, diligent recording of daily account updates on the AR platform, and coordination with various departments such as sales and legal.
Review payment records for precision and to ensure up-to-date account balances.
Collaborate closely with the Revenue Operations team on matters concerning new deals, contracts, and managing risky accounts.
Maintain a close working relationship with the Regional Controller to address tax-related matters.
Generate statement reports for customer presentation.
Provide recommendations for account collection or write-off.
Make adjustments to customer accounts and address their inquiries.
Ensure accurate application of tax regulations for customers.
Forecast payments on a monthly and weekly basis.
Analyze billing data to proactively identify and prevent the issuance of inaccurate invoices.
What you have
Bachelor's degree in Business, Accounting, Finance or similar field
Minimum of 2 years of Accounts Receivable work experience.
Knowledge of ERP and CRM systems and softwares (Ex: NetSuite, Salesforce)
Process oriented, excellent organizational skills.
Ability to work autonomously with minimal supervision.
Excellent time-management and organizational skills.
Proficiency in Microsoft Office, Excel.
Fluent in English, verbal and written communication skills.
Bonus Points
Experience in the Tech industry
Being introduced by an AppsFlyer employee
Proficiency in NetSuite - Preferred
Multi-lingual - preferred
As a global company operating from 25 offices across 19 countries, we reflect the human mosaic of the diverse and multicultural world in which we live. We ensure equal opportunities for all of our employees and promote the recruitment of diverse talents to our global teams without consideration of race, gender, culture, or sexual orientation. We value and encourage curiosity, diversity, and innovation from all our employees, customers, and partners.
"As a Customer Obsessed company, we must first be Employee Obsessed. We need to make sure that we provide the team with the tools and resources they need to go All-In." Oren Kaniel, CEO