Brand Manager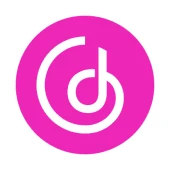 GoodData
Marketing & Communications
Prague, Czechia
Posted on Tuesday, November 7, 2023
We are looking for an experienced, innovative and creative brand manager with a high level of professionalism, sense of ownership and proactive approach to join our small marketing team and help us increase brand awareness and drive business success.
If you join us
You will work as a member of a small marketing team and you will be responsible for developing and executing strategies to increase brand awareness and brand recognition in the target markets, or meet other business objectives and growth plans.

You will be in charge of event strategy and management, and social media.

You will need to proactively come up with new ideas and opportunities to present our brand in media, on 3rd party websites and 3rd party channels.

You will collaborate with the content team and campaign team on campaigns (online and offline) to promote the brand.

You will ensure that all marketing materials and communications adhere to the brand guidelines and standards.

You will utilize data and analytics to evaluate and report the results and business impact of branding efforts.

You will work closely with marketing, product marketing, and sales to ensure brand alignment and consistency.
About you
You should have 4+ years of proven experience in brand management for B2B tech (ideally SaaS) companies and a very good understanding of brand guidelines and design principles.

You need to be a strong creative thinker and a master of social media management.

You should be very independent and have a proactive approach to work.

You need to have excellent organizational and communication skills.

You should have excellent command of spoken and written English (preferably native speaker).

You should have proven experience with event management.

Good understanding of data analysis and reporting

Knowledge of digital marketing
About GoodData
Data has changed the world — and we're changing how data is analyzed, presented, and consumed.
GoodData is a cloud-based business intelligence platform revolutionizing the way in which companies provide analytics to their customers and partners. Integrating seamlessly into workflows and products, GoodData allows clients to provide custom data and analytics to anyone in their ecosystem. We take the value of data seriously, so our systems and platforms maintain the highest standards for security — without compromising on performance.
Join the GoodData team to help bring data-driven decision making to everyone, enabling others to work smarter, faster and more effectively.
Benefits & Perks
25 vacation days
6 sick days
Snacks and coffee in the office
About GoodData
Share this position