Senior Consultant - Finops - Cloud Team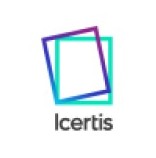 Icertis
Pune, Maharashtra, India
Posted on Wednesday, January 11, 2023
With unmatched technology and category-defining innovation, Icertis pushes the boundaries of what's possible with contract lifecycle management (CLM). The AI-powered, analyst-validated Icertis Contract Intelligence (ICI) platform turns contracts from static documents into strategic advantage by structuring and connecting the critical contract information that defines how an organization runs. Today, the world's most iconic brands and disruptive innovators trust Icertis to fully realize the intent of their combined 10 million contracts worth more than $1 trillion, in 40+ languages and 93 countries.
Who we are: Icertis is the only contract intelligence platform companies trust to keep them out in front, now and in the future. Our unwavering commitment to contract intelligence is grounded in our FORTE values—Fairness, Openness, Respect, Teamwork and Execution—which guide all our interactions with employees, customers, partners and stakeholders. Because in our mission to be the contract intelligence platform of the world, we believe how we get there is as important as the destination
Icertis is looking for a FinOps consultant, with experience working in a team managing Cloud spend for large scale enterprise businesses, helping get business insights from data, passionate about Cloud Cost optimization and enabling organization to make most out of Cloud Infrastructure.
Responsibilities
Key Responsibilities:
Devise strategies to visualize, report and manage cloud Finance: Analysis of Cloud spend & usage data to identify areas of focus, creating strategies to optimize cost
FinOps Evangelist: Monitor changes needed at the engineering and CloudOps level to drive strategies relating to reserved instances and savings plans purchases.
Implementing policy-as-code solutions: Strive to deliver automated FinOps solutions for cost monitoring, optimization and governance
Engaging with product engineering teams: Work with product engineering teams and CloudOps fulfillment team to plan and execute cost optimization efforts
Implementing custom solutions to solve specific business problems: Building customer reporting solutions when required to meet needs for reporting and analysis using technologies like Powner Automate, Power BI etc.
Key Requirements:
Experience of how application teams' function is companies delivering software at scale: Prior experience working on SAAS based application teams within large enterprise scale businesses, and a strong understanding of the impact of Cloud Cost on financial numbers.
Experience working in FinOps: Prior experience working on FinOps initiatives and be passionate about working on Finops at scale.
Experience working on tools and technologies: Prior experience to perform technical work for custom solutions to be built for cost monitoring, anomaly identification, and governance to optimizing efficient usage of Cloud resources.
Experience in analytics and reporting: Comfortable building out analytics and reporting solutions to solve business needs
Skills
Technically hands-on:
Experience utilizing Azure services for cost management
Experience with reporting systems (e.g. Power BI)
Experience in MS Power Platform
Sound understanding of Azure Infra components (e.g. Compute, Services, SKUs, RI, Savings Plan etc.)
Added Advantage : Experience of CI/CD approaches and tools, including experience with some of the following tools: GitLab CI, GitHub Actions, Concourse CI, Jenkins X, TeamCity, Artifactory, etc;
Added Advantage : Experience Infrastructure provisioning (at least one of Terraform, Ansible, CloudFormation)
Comfortable handling FinOps discussions at the technical, business or financial level.
Desired but not required:
Experience working with 3rd Party Cloud Cost management tools (CloudHeath, CloudAbility, etc)
Experience working with AWS RIs and Savings plans
FinOps certifications
Icertis is not open to third party solicitation or resumes for our posted FTE positions. Resumes received from third party agencies that are unsolicited will be considered complimentary.