Application Support Engineer - Remote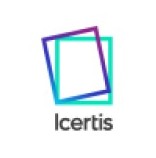 Icertis
Customer Service
United States
Posted on Wednesday, April 19, 2023
With unmatched technology and category-defining innovation, Icertis pushes the boundaries of what's possible with contract lifecycle management (CLM). The AI-powered, analyst-validated Icertis Contract Intelligence (ICI) platform turns contracts from static documents into strategic advantage by structuring and connecting the critical contract information that defines how an organization runs. Today, the world's most iconic brands and disruptive innovators trust Icertis to fully realize the intent of their combined 10 million contracts worth more than $1 trillion, in 40+ languages and 93 countries.
Who we are: Icertis is the only contract intelligence platform companies trust to keep them out in front, now and in the future. Our unwavering commitment to contract intelligence is grounded in our FORTE values—Fairness, Openness, Respect, Teamwork and Execution—which guide all our interactions with employees, customers, partners and stakeholders. Because in our mission to be the contract intelligence platform of the world, we believe how we get there is as important as the destination
The Application Support Engineer role belongs in the Icertis Customer Support unit and involves working directly with Federal Customers, Customer Support and Customer Advocacy teams. This hybrid role is responsible for providing Level 3 support, developing enhancements, and performing a Technical Account Manager (TAM) role where applicable. The overall goal is to establish a higher touch in all technical and operational support aspects of Icertis relationships with its customer. #LI-Remote within the US.
What you will do:
Understand how the product works and how it is used by customers.
Perform technical account manager functions where applicable to ensure customer's tickets are tracked on a regular basis and serve as the voice of the customer within Icertis.
Interact with customers on/off-site to troubleshoot issues, provide workarounds by leveraging your software development skills.
Understand and develop customization requests received via customer use-cases.
Provide hot fixes, patches and upgrade deployment support in production and staging environments and work closely with customers to schedule and test.
Define and track bugs for development and offer innovative ideas to improve product quality.
Develop knowledgebase articles for both customer and internal staff to reduce troubleshooting time and drive faster issue resolution.
Provide technical expertise, guidance, mentorship to team members. Participate in hiring processes.
Work practicing Agile methodologies, follow best coding practices and ensure quality & timely delivery.
Follow and contribute to defined CRM processes to manage customer issues efficiently.
Up to 10% travel may be required
What you will bring:
An undergraduate or master's degree in Computer Science, IT or Engineering is highly desired. Equivalent experience considered.
3+ years previous experience in an Application Development/ Support or sustaining engineering role.
Proven ability to understand complex domain problems and create proof of concept (PoC) rapidly.
Development and troubleshooting skills on the Microsoft platform, with expertise in C#, ASP.NET, MVC, SQL, Stored Procedures and JavaScript.
Must have experience working with Enterprise Customer contacts
Prior experience with Microsoft Azure
Support Experience in CLM products and Support tools like FreshDesk, ServiceNow, or SalesForce ServiceCloud would be good to have
Per Federal contract requirements, this role requires that you must be a US citizen, or an alien who has been lawfully admitted for permanent residence as evidenced by a Permanent Resident Card (USCIS I-551).
We are committed to the health and well-being of all Icertians, their families, the communities they live in, and our customers. This commitment is represented in the Icertis "Four Rings of Responsibility": Take Care of Self, Take Care of Family, Take Care of Community, and Take Care of Business, in that order.
•Equity (RSUs) and shared ownership in the company
•Flexible work location (role dependent)
• Paid maternity and paternity leave
• 7 Days for Humanity in 2023 – paid volunteer days
• Generous holidays including the 4
th
of July week off – paid
• Extensive remote onboarding program and virtual employee engagement events
This specific role might not be for you, but maybe you have a friend who would be a perfect fit. Please forward this opportunity to anyone who wants to help Transform the Foundation of Commerce!
Icertis is not open to third party solicitation or resumes for our posted FTE positions. Resumes received from third party agencies that are unsolicited will be considered complimentary.