Senior Technical Project Manager, Business Systems (remote)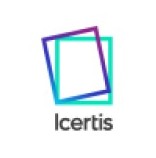 Icertis
IT, Operations
United States
Posted on Wednesday, May 3, 2023
With unmatched technology and category-defining innovation, Icertis pushes the boundaries of what's possible with contract lifecycle management (CLM). The AI-powered, analyst-validated Icertis Contract Intelligence (ICI) platform turns contracts from static documents into strategic advantage by structuring and connecting the critical contract information that defines how an organization runs. Today, the world's most iconic brands and disruptive innovators trust Icertis to fully realize the intent of their combined 10 million contracts worth more than $1 trillion, in 40+ languages and 93 countries.
Who we are: Icertis is the only contract intelligence platform companies trust to keep them out in front, now and in the future. Our unwavering commitment to contract intelligence is grounded in our FORTE values—Fairness, Openness, Respect, Teamwork and Execution—which guide all our interactions with employees, customers, partners and stakeholders. Because in our mission to be the contract intelligence platform of the world, we believe how we get there is as important as the destination
Icertis is rapidly growing and scaling its global business. We are investing in building a highly strategic Business Systems function and we are looking for a dynamic, high-impact Technical Project Manager to drive the company's order to cash business systems strategy and ensure that the company's financial and business operations processes, systems and data architecture support its growth and performance objectives.
The ideal candidate will have a combination of deep technology and business systems experience, project and change management skills, business acumen and leadership skills and will use these attributes to deploy solutions that will significantly increase operational effectiveness. In addition to driving the compa
ny's order to cash business
strategy, they will actively manage the day to day administration and support of the portfolio of tools.
What you will do:
Manage and lead the execution of complex, cross-functional internal projects, and initiatives primarily Order to Cash
Own project plans, goals, scope; identify resources, and make sure key milestones and deliverables are on track
Ensure technical & non-technical requirements are met and end to end software is configured to meet the business needs
Identify potential roadblocks and mitigate risks and issues by creating contingency plans, and managing escalations
Ensure data quality; data flowing across systems should be accurate
You will generate critical inputs required to support the overall portfolio roadmap and ensure informed prioritization of projects.
Own Documentation, User Training, and continuous support
What you will bring:
Experience with end-to-end implementations of Zuora revenue recognition solution, and integrations with CRM and ERP
10+ years of hands-on experience on CRM and ERP systems like Netsuite, Salesforce, Zuora
In-depth understanding of all aspects of the SDLC including Design, Build, QA, UAT and Support
Strong understanding of lead-to-cash and record-to-report processes and end-to-end software architecture
Understanding of ASC 606 standard, accounting policies, and implications
Learn and understand existing business processes, define, and optimize future business processes
Strong understanding of SOX IT general controls and be an advocate of maintaining established controls with business partners
Ability to simplify and communicate complex system concepts to audience in clear and concise manner
Experience with Jira, Microsoft tools
We are committed to the health and well-being of all Icertians, their families, the communities they live in, and our customers. This commitment is represented in the Icertis "Four Rings of Responsibility": Take Care of Self, Take Care of Family, Take Care of Community, and Take Care of Business, in that order.
•Equity (RSUs) and shared ownership in the company
•Flexible work location (role dependent)
• Paid maternity and paternity leave
• 7 Days for Humanity in 2023 – paid volunteer days
• Generous holidays including the 4
th
of July week off – paid
• Extensive remote onboarding program and virtual employee engagement events
This specific role might not be for you, but maybe you have a friend who would be a perfect fit. Please forward this opportunity to anyone who wants to help Transform the Foundation of Commerce! #LI-remote
Icertis is not open to third party solicitation or resumes for our posted FTE positions. Resumes received from third party agencies that are unsolicited will be considered complimentary.