Information Technology - Systems Administrator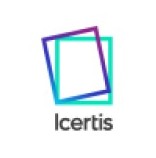 Icertis
IT
Bellevue, WA, USA
Posted on Saturday, May 6, 2023
With unmatched technology and category-defining innovation, Icertis pushes the boundaries of what's possible with contract lifecycle management (CLM). The AI-powered, analyst-validated Icertis Contract Intelligence (ICI) platform turns contracts from static documents into strategic advantage by structuring and connecting the critical contract information that defines how an organization runs. Today, the world's most iconic brands and disruptive innovators trust Icertis to fully realize the intent of their combined 10 million contracts worth more than $1 trillion, in 40+ languages and 93 countries.
Who we are: Icertis is the only contract intelligence platform companies trust to keep them out in front, now and in the future. Our unwavering commitment to contract intelligence is grounded in our FORTE values—Fairness, Openness, Respect, Teamwork and Execution—which guide all our interactions with employees, customers, partners and stakeholders. Because in our mission to be the contract intelligence platform of the world, we believe how we get there is as important as the destination
We are looking for a Systems Administrator to join our IT department. You'll be responsible for managing our server and network infrastructures and Office 365. Systems Administrator responsibilities include supervising our Operations team, monitoring system performance and configuring new software and hardware. To be successful in this role, you should have excellent troubleshooting skills and hands-on experience. Ultimately, you will ensure our software, hardware, servers, and networks run smoothly. You should also have Customer Support skills.
This is a full time onsite role in our corporate HQ office in Bellevue, WA.
What you will do:
Office 365 Administration, Intune Management, Microsoft Security Endpoint, MDM and Compliance, Azure Active Directory, Azure Ad Sync Tool Management, Single Sign on.
Troubleshoot areas of poor performance and identify effective solutions to resolve issues in the immediate future and for longer term, enhance support and reduce the recurring issues.
Analyze Production operations and initiate corrective actions to ensure operational stability and upgrade hardware equipment to the latest stable firmware releases, post appropriate testing.
Monitor the critical IT Infra like servers, network devices, WAN links for uptime and performance. Provide clear and concise documentation of the infrastructure environments.
What you will bring:
3 - 7 years in IT Support Management of Azure Active Directory, Intune Experience, O365 Administration, Microsoft Security Endpoint Management.
Basic understanding of Office 365 PowerShell commands
Good knowledge of ITSM (Incident, Change, Problem…).
Passion to learn, solve complex problems and are self-driven.
Excellent Communication and Customer Support Skills.
Knowledge of Windows 10 and Windows Servers.
Experienced in troubleshooting issues related to some of the following applications: Microsoft Azure Active Directory, Windows Server, Office 365, and Network printers.
Knowledge of Manage Engine and Fresh Service tool would be an advantage.
Microsoft Certification would be preferred in Intune, Azure Active Directory, Microsoft Endpoint Security and Office 365 Services
In addition to the base salary an annual target bonus and equity component is included in the compensation package.
We are committed to the health and well-being of all Icertians, their families, the communities they live in, and our customers. This commitment is represented in the Icertis "Four Rings of Responsibility": Take Care of Self, Take Care of Family, Take Care of Community, and Take Care of Business, in that order.
•Equity (RSUs) and shared ownership in the company
•Flexible work location (role dependent)
• Paid maternity and paternity leave
• 7 Days for Humanity in 2023 – paid volunteer days
• Generous holidays including the 4
th
of July week off – paid
• Extensive remote onboarding program and virtual employee engagement events
This specific role might not be for you, but maybe you have a friend who would be a perfect fit. Please forward this opportunity to anyone who wants to help Transform the Foundation of Commerce!
Icertis is not open to third party solicitation or resumes for our posted FTE positions. Resumes received from third party agencies that are unsolicited will be considered complimentary.