Partner Development Manager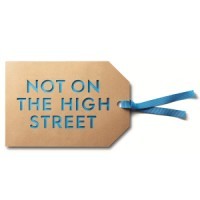 notonthehighstreet
Sales & Business Development
London, UK
Posted on Saturday, April 22, 2023
We are Not On The High Street
We believe the big things should be celebrated – hard. Milestone birthdays, mates getting hitched, new pads… But we also love making a big deal about the small things, too.
We're home to 5,000+ phenomenal small creative businesses that we are proud to call our Partners. So we're doing all we can to shine a light on these dynamic entrepreneurs, waving the flag for small businesses and generally championing their socks off.
On top of our brilliant Partners, products, and customers (not to mention our incredible team), we have seen some really amazing recent changes, we've rebranded (check out the new site and app) have a whole host of new products as well as that, Leanne Rothwell, NOTHS for 10 years deservedly and was honoured to take over as CEO to drive the next era at NOTHS.
We are now looking to build on this momentum to drive our business to the next level. And that's where you come in.
We're a team of 150 or so who all thrive in roles that make an impact and a difference and we are looking for like-minded people.
You're laser-focused when it comes to the task at hand. You're not afraid to make big decisions and take some risks. You have a positive attitude to learn if things don't go to plan and re-iterate to get your idea working. You're a team player willing to lift others up and collaborate.
If this applies to you then we are the right fit for you, our perks and benefits are at the bottom of the description but if you want to know more about the role itself read on.
To nurture, develop and grow a portfolio of Partners within our community of small creative businesses with a strategic and tailored approach for each that supports the overall growth and future-proofing of NOTHS.
Accountabilities:
Drive engagement and profitable growth of your own portfolio of Partners, using impeccable relationship management coupled with commercial acumen and trading knowledge to potentialise your Partners' businesses, progressing and building on the service NOTHS can provide to Partners.
Devise and implement appropriate growth strategies for each Partner's individual needs.
Support the Partner Development Manager to establish and evolve the portfolio approach to ensure needs are met for both Partners and NOTHS, future-proofing the business's development.
Analysing Partner sales on a weekly, monthly and quarterly basis, you will champion Partner wins and proactively identify risks and opportunities, managing expectations across the business.
Work closely with stakeholders across the Commercial team to ensure trend and range inspiration and guidance is maximised with Partners.
Support the Partner Development Manager to work collaboratively with other key internal stakeholders to support key initiatives and ensure strong communication with our Partners.
Technical Skills:
Proven experience in building long-lasting relationships with clients to increase engagement & sales; harnessing an advisory role to ensure a trusted relationship is built.
Clear understanding of business growth strategies, relationship management and the world of small, creative businesses.
Commercially astute, with the ability to analyse and interpret data to inform trading decisions within an e-commerce environment.
Experience in building and running reports in Looker.
High-level Excel skills, and experience using it on a daily basis.
Experience in having a finger on the pulse of the wider market, marketplace propositions and other competitors.
An excellent multitasker who is organised, highly responsive and has experience working to regular deadlines.
Human Skills:
Self-motivated and naturally positive and proactive.
Strong communication and presentation skills (written, verbal and visual) with an ability to influence stakeholders and build strong working relationships.
Comfortable and confident to work independently to problem solve and make recommendations.
Able to empathise with small businesses and balance that with priority actions.
Agile approach, accepting of changes and thriving on them
Ability to demonstrate knowledge and a passion for our products, partners and brand.
Our perks
It's important to us that our people are well looked after, which is why we offer BUPA healthcare, Healthshield, life insurance and additional Mental health support through
Spill
We have also worked very hard to come up with a set of policies that support work/life balance, flexible working, diversity and inclusion that help to reduce the stress of life.
We offer 25 days standard with 8 days bank holidays and the ability to swap other religious holidays
We hold regular socials and events as well as holding hackathons and encourage the attendance of conferences and other events
Hybrid workplace
We endeavour to support our people to make sure work... well, works for them. To that end the NOTHS team visit beautiful Richmond once a week to ensure we all still get together as one #teamNOTHS (although you can come in more if you like)
For 2022 we began trialling fully remote months in January (to avoid the snow) and August (to enjoy the sun).
Diversity and Inclusion
Diversity and Inclusion is really important to us and that's why everyone's welcome at Not On The High Street – whoever they are, whatever their background.
As part of your application, you'll be asked to complete an optional demographic survey to help us learn more about who wants to work with us and will only be used to help us figure out how to make our team(s) even more inclusive and attract more brilliant people to join us!
We have a DEI focus group as well as affinity groups that have their own budgets and can use this to help serve diversity and inclusion at NOTHS
Apply to join #teamNOTHS
Our recruitment processes are fully remote, taking advantage of the wonders of modern-day technology.
You'll speak with line manager and other members of the team (90 minutes) you may be asked to complete a task as well. We'll let you know the detail once you have applied
We'd love to hear more about you, your experience and why you want to join our team.
Good luck!