Paid Media Manager - 12 month FTC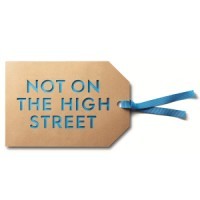 notonthehighstreet
Marketing & Communications
London, UK
Posted on Friday, May 12, 2023
We are Not On The High Street
We believe the big things should be celebrated – hard. Milestone birthdays, mates getting hitched, new pads… But we also love making a big deal about the small things, too.
We're home to 5,000+ phenomenal small creative businesses that we are proud to call our Partners. So we're doing all we can to shine a light on these dynamic entrepreneurs, waving the flag for small businesses and generally championing their socks off.
On top of our brilliant Partners, products, and customers (not to mention our incredible team), we have seen some really amazing recent changes, we've rebranded (check out the new site and app) have a whole host of new products as well as that, Leanne Rothwell, NOTHS for 10 years deservedly and was honoured to take over as CEO to drive the next era at NOTHS.
We are now looking to build on this momentum to drive our business to the next level. And that's where you come in.
We're a team of 150 or so who all thrive in roles that make an impact and a difference and we are looking for like-minded people.
You're laser-focused when it comes to the task at hand. You're not afraid to make big decisions and take some risks. You have a positive attitude to learn if things don't go to plan and re-iterate to get your idea working. You're a team player willing to lift others up and collaborate.
If this applies to you then we are the right fit for you, our perks and benefits are at the bottom of the description but if you want to know more about the role itself read on.
The Paid Media Manager is responsible for full-funnel digital media strategy and execution, strongly emphasising building the brand and driving trade performance.
This role is accountable for the strategic planning of paid media channels to achieve marketing KPIs that align with business objectives with a team of supporting specialists focused on managing our Paid Search, Paid Social and Display activity.
This role reports to the Head of Acquisition, working closely with the wider marketing team, data & analytics and trade group to lead the day-to-day of the business's biggest revenue-generating channels.
Accountabilities:
Ownership of in-house paid media channels including PPC, Paid Social (Meta, Tiktok) and Display (YouTube, Programmatic)
Accountable for performance against KPIs and making necessary day-to-day budget & optimisation decisions
Provide effective insight and analysis on channel performance that supports business trade narrative
Build a test-and-learn strategy, from developing hypotheses to testing, analysing and rolling out successful initiatives.
Manage supplier relationships such as feed agencies (Intelligent Reach) and advertising platforms (Meta, Google, TikTok)
Ensure effective and optimal tracking and measurement, working closely with the analytics implementation team where relevant
Manage and nurture a team of two senior specialists, helping them grow to their fullest potential
Be a digital media champion, always research market trends, and keep abreast of the latest marketing/paid media technologies
Technical Skills:
Extensive experience in Paid Search and Paid Social
Strong experience in all Google campaign types, particularly
Shopping campaigns (along with Discovery campaigns, YouTube and App marketing)
Strong experience with the Google Universe including GA360, Google Ads, Google Trends, SEMRush and other tools.
Strong experience in Facebook working to awareness, consideration and conversion KPIs
Strong experience in conversion, consideration and brand-building paid media campaigns
Experience with programmatic or display buys for brand awareness and performance KPIs
Experienced with leveraging audience signals to improve campaign reach and/or ROI
Excellent analytical skills, meticulous understanding of account performance, and high proficiency in Excel
Human Skills:
Excellent communication skills, with the ability to translate complex channel-level observations into actionable insights
A true marketeer with a passion to drive growth via the ever-evolving digital landscape
A people person who can work independently and collaboratively with various stakeholders internally and externally
Ability to perform under pressure in a fast-paced environment and readiness to adapt to changing priorities
A motivated self-starter with a can-do attitude, willing to take on new challenges and manage multiple priorities
Our perks
It's important to us that our people are well looked after, which is why we offer BUPA healthcare, Healthshield, life insurance and additional Mental health support through
Spill
We have also worked very hard to come up with a set of policies that support work/life balance, flexible working, diversity and inclusion that help to reduce the stress of life.
We offer 25 days standard with 8 days bank holidays and the ability to swap other religious holidays
We hold regular socials and events as well as holding hackathons and encourage the attendance of conferences and other events
Hybrid workplace
We endeavour to support our people to make sure work... well, works for them. To that end the NOTHS team visit beautiful Richmond once a week to ensure we all still get together as one #teamNOTHS (although you can come in more if you like)
For 2022 we began trialling fully remote months in January (to avoid the snow) and August (to enjoy the sun).
Diversity and Inclusion
Diversity and Inclusion is really important to us and that's why everyone's welcome at Not On The High Street – whoever they are, whatever their background.
As part of your application, you'll be asked to complete an optional demographic survey to help us learn more about who wants to work with us and will only be used to help us figure out how to make our team(s) even more inclusive and attract more brilliant people to join us!
We have a DEI focus group as well as affinity groups that have their own budgets and can use this to help serve diversity and inclusion at NOTHS
Apply to join #teamNOTHS
Our recruitment processes are fully remote, taking advantage of the wonders of modern-day technology.
You'll have an initial call with one of the recruitment team then you'll speak with the current PMM and other members of the team (60 minutes) you'll then meet the line manager and other members of the team where you will also present a task (90 minutes). We'll let you know more during the interview process
We'd love to hear more about you, your experience and why you want to join our team.
Good luck!