Planning & Production Manager - 12 month FTC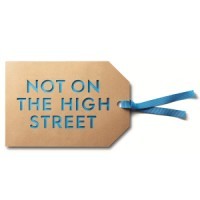 notonthehighstreet
London, UK
Posted on Thursday, May 18, 2023
We are Not On The High Street
We believe the big things should be celebrated – hard. Milestone birthdays, mates getting hitched, new pads… But we also love making a big deal about the small things, too.
We're home to 5,000+ phenomenal small creative businesses that we are proud to call our Partners. So we're doing all we can to shine a light on these dynamic entrepreneurs, waving the flag for small businesses and generally championing their socks off.
On top of our brilliant Partners, products, and customers (not to mention our incredible team), we have seen some really amazing recent changes, we've rebranded (check out the new site and app) have a whole host of new products as well as that, Leanne Rothwell, NOTHS for 10 years deservedly and was honoured to take over as CEO to drive the next era at NOTHS.
We are now looking to build on this momentum to drive our business to the next level. And that's where you come in.
We're a team of 150 or so who all thrive in roles that make an impact and a difference and we are looking for like-minded people.
You're laser-focused when it comes to the task at hand. You're not afraid to make big decisions and take some risks. You have a positive attitude to learn if things don't go to plan and re-iterate to get your idea working. You're a team player willing to lift others up and collaborate.
If this applies to you then we are the right fit for you, our perks and benefits are at the bottom of the description but if you want to know more about the role itself read on.
You will oversee our in-house creative production and content planning as well as manages the resource and workflow of the Brand & Creative team.
You will be the lead facilitator of the creation of high-quality, relevant content across our customer touchpoints and requires exceptional knowledge of both creative and shoot production. As well as helping to produce day-to-day creative projects, you'll oversee our quarterly photographic/video shoots from a production perspective and manage the content budget too.
You will work with wider teams in the business and the Marketing Communications Manager to plan and map our content calendar, ensuring we have the right content on the right channel at the right time to delight our customers. You will also ensure that the Brand & Creative team have the correct briefs on time to be able to prepare and concept the quarterly shoots and related design and written content well in advance of going live across our channels.
Supported by the Planning & Production Executive, you will oversee the running of the Brand & Creative workflow and resources on a day-to-day basis and will work with stakeholders from across the business to ensure their briefs are accurate, meet requirements and then submit in time against the content calendar ready to be allocated.
You'll work closely with the Creative & Design Manager and Copy Manager to ensure the correct resourcing, overall capacity of the team and delivery of final assets to relevant stakeholders, This role will report to the Head of Brand & Creative and will also work closely with other specialists teams from across the business to facilitate the smooth running and production of our content across the customer experience.
Accountabilities:
The planning of our content in collaboration with the Marketing Communications Manager, ensuring our content planner captures the requirements of each of our channels and allows for timely creative conception, production and delivery
The content planning process and ensuring the key teams (Marketing, Commercial, Product) are aligned on briefs and content required as far in advance as possible
Input into briefs written by key stakeholders to ensure they are accurate and capture the content requirements we know are going to be needed for relevant channels
Overseeing the creative production of our quarterly product shoots, managing external suppliers and ensuring these happen on time and within budget
Overseeing the creative production of smaller in-house projects, managing external suppliers and ensuring these happen on time and within budget
Manage the annual content budget making sure there is the visibility of what we need to produce and doing it as efficiently as possible
Identifying new content opportunities for our brand to communicate with customers across our own platforms and ultimately drive the purchase
Inspiring the team with your best practice knowledge of creative production and content planning
Overseeing the workflow and resourcing of the Brand & Creative team
Overseeing the Planning & Production Executive, developing their skills and nurturing their talent
Work with teams across the business to understand the performance of our content and continually optimise and improve what we do
Technical Skills:
Highly experienced in creative production for a wide range of on and offline channels and photographic/video shoots
Experience in managing creative and content budgets and proven demonstration of driving efficiencies
A natural creative flair and interest in content for digital channels and a customer-first approach to ideas
Strategic planning of content calendars and cycles
Experience in managing workflow and resourcing for multi-skilled teams with an in-depth knowledge of creative functions and capabilities
A proven ability to interpret a business challenge and facilitate the conception and production of creative solutions
Exceptional organisation and communication skills with the ability to fuse teams together and drive process and planning
Human Skills:
Excellent project management, communication and interpersonal skills
Creative thinker able to generate innovative ideas and naturally positive
Agile approach, accepting of changes and thriving on them
Critical thinker with problem-solving skills
Great team player, supportive and empathetic
Thoughtful leadership, ability to influence up and down
Naturally motivated to share creativity and brimming with ideas, always there to inspire those around them
An open collaborator able to fuse together specialists from across the business
Our perks
It's important to us that our people are well looked after, which is why we offer BUPA healthcare, Healthshield, life insurance and additional Mental health support through
Spill
We have also worked very hard to come up with a set of policies that support work/life balance, flexible working, diversity and inclusion that help to reduce the stress of life.
We offer 25 days standard with 8 days bank holidays and the ability to swap other religious holidays
We hold regular socials and events as well as holding hackathons and encourage the attendance of conferences and other events
Hybrid workplace
We endeavour to support our people to make sure work... well, works for them. To that end the NOTHS team visit beautiful Richmond once a week to ensure we all still get together as one #teamNOTHS (although you can come in more if you like)
For 2022 we began trialling fully remote months in January (to avoid the snow) and August (to enjoy the sun).
Diversity and Inclusion
Diversity and Inclusion is really important to us and that's why everyone's welcome at Not On The High Street – whoever they are, whatever their background.
As part of your application, you'll be asked to complete an optional demographic survey to help us learn more about who wants to work with us and will only be used to help us figure out how to make our team(s) even more inclusive and attract more brilliant people to join us!
We have a DEI focus group as well as affinity groups that have their own budgets and can use this to help serve diversity and inclusion at NOTHS
Apply to join #teamNOTHS
Our recruitment processes are fully remote, taking advantage of the wonders of modern-day technology.
You'll have an initial call with one of the recruitment team then you'll speak with the current PPM and other members of the team (60 minutes) you'll then meet the line manager and other members of the team (90 minutes). We'll let you know more during the interview process
We'd love to hear more about you, your experience and why you want to join our team.
Good luck!