Lead Product Designer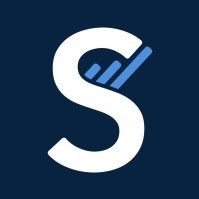 StashAway
Product, Design
Malaysia
Posted on Friday, October 21, 2022
About the role
We're looking for a talented and self-motivated Lead Product Designer to join our team. You'll be part of StashAway's mission to empower people to build and protect long-term wealth. Product Design forms part of the overall Product team, and each individual Product Designer is an integral member of a squad (alongside developers and a Product Manager) that delivers end-to-end product experiences. This role would function as both an individual contributor and people manager, and reports into the Head of Design.


At StashAway, each Product Designer works across the full range of product design skills. We run regular research and testing to inform the design process, and iterate rapidly to incorporate feedback and create elegant experiences. Each designer owns certain flows and visuals at the squad level, but also collaborates on shared design systems, processes and initiatives at the design team-level. We value clarity of thought, visual polish, speed of execution, and support one another to grow as designers and individuals. If this sounds like you, we'd love to get to know you!
Responsibilities
Execute across the full range of product design skills, from initial flows and wireframes, to polished mockups and prototypes and more
Manage and mentor junior designers
Lead research projects using a variety of methods (surveys, interviews, usability testing and more) to understand and advocate for users in the design process
Solve real problems for real users across multiple regions and platforms (mobile, web)
Collaborate with cross-functional partners across Technology, Product, Business Intelligence and more to define problems, identify opportunities, prioritise features and more
Dig into data to evaluate, experiment and optimise designs
Maintain and expand shared design systems
Give and solicit feedback often with stakeholders and fellow designers
Raise the bar for product quality in terms of impact, ease of use, and improve team processes
Define your own growth path as both an individual contributor and design leader
A solid portfolio that demonstrates your design experience and skills. We will evaluate actual work experience much more than the number of years (approximately 6+ years)
Experience in designing across platforms (Web, Android, iOS, emails) with demonstrated impact and ability to manage complexity
Experience in managing and coaching junior designers
A track record of collaboration and stakeholder management
Critical thinking skills. You ask questions, weigh tradeoffs and think analytically.
Communication skills (verbal, written and visual). You're comfortable articulating your design rationale, presenting complex flows and documenting decisions.
User research skills. You connect and empathise with users naturally, and are able to distil raw inputs into actionable insights.
High proficiency in design tools and processes (human-centred design, user research, usability testing, etc). We use Figma, Dovetail, Maze and more.
Required for application:
A design portfolio (PDF, Google Slides, Figma etc). Prototypes are a big plus but not required.
Your CV


Both documents above will be required for a complete application.
Employee financial and physical well-being


Compensation package: You will receive a competitive total compensation package that includes employee stock options if you are a full-time employee.
Comprehensive insurance coverage: Free panel outpatient GP clinic visits, group hospitalisation and surgical insurance, and Covid hospitalisation insurance coverage (conditions apply).
Management fee discount: You will receive an employee discount on your asset management fees when you invest with StashAway.


Flexible work arrangements and policies

Work-from-home policy: You may choose to work from home or the office depending on what works best for you and your team.
Work-from-anywhere policy: You may request to work remotely for up to eight weeks in another country.
Unlimited paid annual leave: It should be simple for you to decide if you would like to take more or fewer days off. We trust that you are accountable for your work and know best if you need 10 or 30 days of paid annual leave that year.
Personal work equipment budget: It's important that you have a workstation that's optimal for you wherever you are.


Learning and development opportunities

Annual L&D budget: You will be given an annual Learning and Development budget to help you continuously learn in your pursuit of your professional and personal development. You may use the budget for resources and tools that may help you perform better at work.
Discount on selected postgraduate courses with INTI: You will receive a 40% discount for the courses you enroll in. Your spouse or children are entitled to a 16% discount for courses they enroll in.


Team bonding budget and initiatives

Quarterly team bonding budget: We encourage you to socialise with colleagues across job functions, departments, and entities to know them better as individuals beyond what they professionally do.
Annual off-sites (Oct): Each off-site gathers all employees for a full day of company-wide team bonding activities and challenges.