Senior Marketing Manager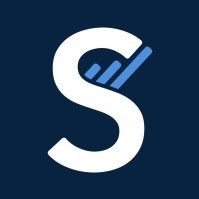 StashAway
Marketing & Communications
Malaysia
Posted on Wednesday, August 2, 2023
We are seeking a highly talented and driven Senior Marketing Manager to join our team at StashAway, a leading wealth management platform in the financial industry. As the Senior Marketing Manager, you will play a crucial role in driving our marketing strategy across 5 markets while effectively communicating our value proposition and fostering aspirational brand value. This is an excellent opportunity for a creative and data-driven marketing professional who can lead team resources to implement innovative strategies and achieve outstanding results. The successful candidate will work closely with our Growth Marketing team to ensure a cohesive approach towards clients.
Key Responsibilities:
Integrated Marketing

Develop and execute a robust integrated marketing strategy and manage all activations. Lead team resources to create marketing campaigns and initiatives that effectively communicate our value proposition, showcasing the benefits of our platform.

Conversion Funnel Management:

Utilise a data-driven approach to optimise the conversion funnel, ensuring a seamless and compelling user journey from awareness to conversion.
Analyse user behaviour and identify opportunities for improvements in the conversion process.
Collaborate closely with the Head of Growth & Head of Product, diving deep into campaign performance analysis, product performance and honing marketing intelligence. Leverage data insights proactively to adjust our strategies and maximise the commercial impact of our efforts.

Brand Messaging and Aspirational Value:

Craft compelling and persuasive messaging that aligns with our brand identity and resonates with our target audience.
Create aspirational value for the brand, positioning StashAway as the preferred place to build wealth.

Data-Driven and Creative Approach:

Blend creativity with data-driven insights to develop effective marketing strategies that deliver tangible results.
Monitor and analyse marketing performance metrics to make informed decisions and drive continuous improvement.

Collaboration and Team Leadership:

Collaborate with cross-functional teams, including Growth Marketing, Product, and Client Engagement, to ensure alignment in messaging and visuals across all campaigns.
Lead and motivate the marketing and design team, fostering a collaborative and high-performance work environment.

Content Development and Writing:

Oversee content development initiatives, ensuring the delivery of compelling and high-quality marketing materials across all markets
Utilise strong writing skills to create engaging content across various marketing channels.

Performance Tracking and Reporting:

Implement effective tracking mechanisms to measure the success of marketing initiatives.
Share regular insights into key metrics and growth progress with key stakeholders like Product and Country Managers.
Bachelor's degree in Marketing, Business, Communications, or a related field. Advanced degrees are a plus.
Proven track record of driving growth in a competitive industry.
Experience driving marketing through product experiences.
Strong understanding of the conversion funnel and experience in optimising it for improved results.
Data-driven mindset, with the ability to analyse and interpret marketing performance data.
Creative thinker with the ability to develop innovative marketing strategies and campaigns.
Crisp writing skills and a keen eye for detail in crafting marketing messages.
Demonstrated ability to lead and motivate a team, fostering a collaborative work environment.
Prior experience in the financial technology (fintech) industry is a plus.
Prior experience managing team members and senior stakeholders across the organisation.
Interest in personal finance and investing.
Employee financial and physical well-being
Compensation package: You will receive a competitive total compensation package that includes employee stock options if you are a full-time employee.
Comprehensive insurance coverage: Free panel outpatient GP clinic visits, group hospitalisation and surgical insurance, and Covid hospitalisation insurance coverage (conditions apply).
Management fee discount: You will receive an employee discount on your asset management fees when you invest with StashAway.

Flexible work arrangements and policies
Work-from-home policy: You may choose to work from home or the office depending on what works best for you and your team.
Work-from-anywhere policy: You may request to work remotely for up to eight weeks in another country.
Unlimited paid annual leave: It should be simple for you to decide if you would like to take more or fewer days off. We trust that you are accountable for your work and know best if you need 10 or 30 days of paid annual leave that year.
Personal work equipment budget: It's important that you have a workstation that's optimal for you wherever you are.

Learning and development opportunities
Annual L&D budget: You will be given an annual Learning and Development budget to help you continuously learn in your pursuit of your professional and personal development. You may use the budget for resources and tools that may help you perform better at work. This budget is available upon approval.
LinkedIn Learning: You will have access to LinkedIn's learning platform and the entire catalog of courses.
Discount on selected postgraduate courses with INTI: You will receive a 40% discount for the courses you enroll in. Your spouse or children are entitled to a 16% discount for courses they enroll in.

Team bonding budget and initiatives
Quarterly team bonding budget: We encourage you to socialise with colleagues across job functions, departments, and entities to know them better as individuals beyond what they professionally do.
Annual off-sites (Oct): Each off-site gathers all employees for a full day of company-wide team bonding activities and challenges.