Head of Growth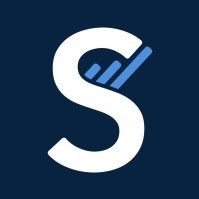 StashAway
Sales & Business Development
Malaysia
Posted on Thursday, August 3, 2023
We are seeking a highly skilled and data-driven Head of Growth to lead our dynamic regional team at StashAway, a leading digital wealth manager in the financial industry. As the Head of Growth, you will play a pivotal role in driving the expansion of our assets under management (AUM) and revenue by implementing strategic and data-informed initiatives to grow our traffic and client base. Your expertise in optimizing organic and paid strategies, coupled with your ability to lead and mentor a team of specialists, will be critical to the success of our growth initiatives.
Key Responsibilities:
Data-Driven AUM and Revenue Growth:

Utilize data analytics and insights to identify growth opportunities within our current client base.
Develop and execute strategies to increase AUM and drive revenue from existing clients, ensuring a personalized and tailored approach.

Traffic and Conversion Optimization:

Lead efforts to optimize organic and paid strategies to drive qualified traffic to our homepage and product pages.
Collaborate with the marketing and social media teams to create effective campaigns that resonate with our target audience and drive conversions.
Take ownership of app downloads and signup metrics

Marketing Channel Optimization:

Use insights to optimize the effectiveness of existing marketing channels, including emails, push notifications, in-app messaging, social media, and our website.
Continuously ideate, test and refine marketing strategies to maximize client engagement and retention.

Team Leadership and Collaboration:

Lead and mentor a team of specialists responsible for content marketing, social media management, SEO, affiliate marketing, PPC, and email campaigns.
Foster a collaborative and innovative environment, encouraging cross-functional teamwork to achieve growth objectives.

Performance Tracking and Reporting:

Implement robust performance tracking mechanisms to monitor the success of growth initiatives.
Share regular insights into key metrics and growth progress with key stakeholders like Product and Country Managers.
Bachelor's degree in Engineering, Marketing, Business, or a related field. Advanced degrees or certifications in marketing or data analytics are a plus.
Proven track record of successfully driving AUM and revenue growth in the financial services industry or a related field.
Expertise in data analysis and proficiency in using data analytics tools for clear tracking to inform marketing strategies.
Strong understanding of organic and paid marketing channels and their impact on traffic and conversion.
Experience in creating and managing effective marketing campaigns across various channels, including social media, email, and PPC.
Leadership skills with the ability to motivate and inspire a team of marketing specialists.
Excellent communication skills, with the ability to convey complex concepts in a clear and concise manner.
Experience with a suite of cross channel marketing and client engagement tools, e.g. Emarsys, Hubspot, Branch, Google Analytics, and SEMRush.
Employee financial and physical well-being
Compensation package: You will receive a competitive total compensation package that includes employee stock options if you are a full-time employee.
Comprehensive insurance coverage: Free panel outpatient GP clinic visits, group hospitalisation and surgical insurance, and Covid hospitalisation insurance coverage (conditions apply).
Management fee discount: You will receive an employee discount on your asset management fees when you invest with StashAway.

Flexible work arrangements and policies
Work-from-home policy: You may choose to work from home or the office depending on what works best for you and your team.
Work-from-anywhere policy: You may request to work remotely for up to eight weeks in another country.
Unlimited paid annual leave: It should be simple for you to decide if you would like to take more or fewer days off. We trust that you are accountable for your work and know best if you need 10 or 30 days of paid annual leave that year.
Personal work equipment budget: It's important that you have a workstation that's optimal for you wherever you are.

Learning and development opportunities
You will be given an annual Learning and Development budget to help you continuously learn in your pursuit of your professional and personal development. You may use the budget for resources and tools that may help you perform better at work.
You will have access to LinkedIn Learning and its entire catalog of courses. You will also be assigned courses that have been curated by the company in line with department and company development needs.
Discount on selected postgraduate courses with INTI: You will receive a 40% discount for the courses you enroll in. Your spouse or children are entitled to a 16% discount for courses they enroll in.

Team bonding budget and initiatives
Quarterly team bonding budget: We encourage you to socialise with colleagues across job functions, departments, and entities to know them better as individuals beyond what they professionally do.
Annual off-sites (Oct): Each off-site gathers all employees for a full day of company-wide team bonding activities and challenges.