Head of Compliance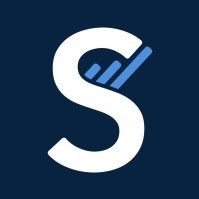 StashAway
Legal
Bangkok, Thailand
Posted on Wednesday, August 16, 2023
StashAway is looking to hire a Head of Compliance to lead the Second Line of Defense for Thailand and to support the business in its operations and growth initiatives. The person will be responsible for managing regulatory and compliance risks for StashAway's Thailand business, while ensuring compliance with applicable laws, regulations and internal policies, and internal controls for StashAway Thailand. The candidate will have the responsibility to manage regulatory liaisons and manage regulatory relationships.
Key areas of your responsibilities:
Reporting to the Group Chief Compliance and Risk Officer (CCRO), you will be responsible to develop and implement a scalable regulatory framework across second-line compliance responsibilities to ensure SATH meets its regulatory and license obligations.
Act as the key liaison officer between SATH and SEC and provide regulatory advice and recommendations to the local and the Group business teams.
Keep abreast of regulatory changes/new regulatory developments and disseminate the same to the local and Group compliance teams and business.
Implement, maintain and execute the compliance plan and compliance monitoring program for the Thailand business as per StashAway's group standards. Develop, maintain and align Group Compliance policies and procedures to local requirements. a Pro-actively drive the growth initiatives and new business requirements in Thailand, including supporting and monitoring product launches and/or changes to operating models in Thailand from a regulatory perspective .
Manage the governance requirements for SATH and be responsible for supporting the business on regulations pertaining to technology risks, business continuity, personal data and provide oversight on corporate law and statutory matters.
Support the local management and business on compliance advisory on all matters pertaining to existing and new regulations that impact our business from Securities and Exchange Commission, Bank of Thailand, and Anti-Money Laundering Office perspective.
Conduct compliance induction training for all new staff and other basic training as may be required for the Thai office.
Periodic reporting to local Board and CCRO on compliance risks/issues, tasks/ projects/reviews as required by local and/or Group office from time to time.
At least 10-12 years of combined working experience in Compliance function including a traditional financial institution (asset management company, securities company, bank) or regulatory/advisory function in an audit or legal firm, or regulatory/compliance advisory function in a consulting firm or FinTech company.
Minimum 2 years working experience in Compliance in the past 7 years in an asset management company or securities company.
Otherwise, the alternative is:

4 years of related experience in the past 7 years in an asset management company or securities company.

Degree in Law, Finance, Accounting, Economics, Business Administration, or other closely related professional qualifications.
Informed of the relevant Securities and Exchange Commission and Bank of Thailand regulations and related regulations.
Good understanding and interest in the FinTech space and emerging regulatory scenario.
Good knowledge of private fund management and wealth management practices.
Excellent interpersonal and influencing skills, and multicultural awareness.
Strong analytical, problem-solving skills, attention to detail, and the ability for regulatory advocacy.
Desire to work in a lean start-up & scale-up environment that empowers personal accountability.
Strong ability to communicate effectively in English and Thai (oral and written).
Employee financial and physical well-being
Compensation package: you will receive a competitive total compensation package that includes employee stock options for full time employees.
Comprehensive insurance coverage: outpatient visits, hospitalisation and surgical insurance, life insurance, as well as yearly dental.
Mandatory Provident Fund: after three months of employment, full-time employees may decide if they wish to make monthly contributions to the optional employee provident fund.
Management fee discount: you will receive an employee discount on your asset management fees when you invest with StashAway.
Flexible work arrangements and policies
Work-from-home policy: you may choose to work from home or the office depending on what works best for you and your team.
Work-from-anywhere policy: you may request to work remotely for up to eight weeks in another country.
Unlimited paid annual leave: it should be simple for you to decide if you would like to take more or fewer days off. We trust that you are accountable for your work and know best if you need 10 or 30 days of paid annual leave that year.
Personal work equipment budget: it's important that you have a workstation that's optimal for you wherever you are.
Learning and development opportunities
You will be given an annual Learning and Development budget to help you continuously learn in your pursuit of your professional and personal development. You may use the budget for resources and tools that may help you perform better at work. This budget is available upon approval.
LinkedIn Learning: You will have access to LinkedIn's learning platform and the entire catalog of courses.
Team bonding budget and initiatives
Quarterly team bonding budget: we encourage you to socialise with colleagues across job functions, departments, and entities to know them better as individuals beyond what they professionally do.
Annual off-sites (Oct): each off-site gathers all employees for a full day of company-wide team bonding activities and challenges.