Chief Advisory Officer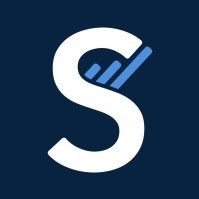 StashAway
Singapore
Posted on Thursday, August 17, 2023
We are seeking a highly motivated and experienced Chief Advisory Officer to join our dynamic team at StashAway, a leading digital wealth manager in the financial services industry. This is a unique opportunity as StashAway expands its c-suite for an exciting phase of growth across 5 markets. As the Chief Advisory Officer, you will play a crucial role in driving the growth of our assets under management (AUM) and revenue by leveraging your expertise in digital-human interaction solutions and fostering strong relationships with product and client advisory teams. You will be at the forefront of creating a seamless and optimized client experience, ultimately positioning StashAway as the preferred choice for financial advisory services.
Key Responsibilities:
AUM and Revenue Growth:

Lead the wealth advisory and client experience teams to acquire and serve clients.
Identify and implement strategies to attract and retain high-net-worth clients, ensuring their needs and financial goals are met.
Utilize your expertise in financial markets and advisory services to provide insights and recommendations to the advisory teams for financial planning & portfolio optimization, enhancing client experience.
Collaborate with Product to develop in-app solutions that deliver a seamless user experience for financial goals.

Partnerships:

Identify growth opportunities through partnerships in the HNW segment (eg MFO/EAMs) and design strategies to expand revenue through such relationships.
Cultivate strong connections and foster mutually beneficial partnerships to promote StashAway as the preferred partner.

Investment Communications:

Ensure the timely delivery of accurate and appropriate investment communications to clients throughout their investment journey and the market cycles.
Develop effective formats for communicating portfolio updates, market insights, and investment strategies, tailored to the needs of different client segments.
Collaborate with the investment team to provide valuable inputs for the development of GI, Thematic, Flexible, and cash management portfolios.

Financial Education Material:

Design and deliver top-of-the-funnel financial education materials to position StashAway as a thought leader in the financial literacy space.
Develop engaging content to increase awareness of StashAway's services and benefits, ultimately attracting potential clients and fostering brand loyalty.
Proven track record of success in driving AUM growth and revenue generation within the financial services industry, with a focus on premium and high-net-worth clients.
Extensive experience in financial advisory, and investment communications.
Strong understanding of financial markets, investment products including private markets, and industry trends.
Excellent interpersonal and communication skills, with the ability to collaborate effectively across departments and build strong relationships with clients and partners.
Strategic mindset with a forward-thinking approach to anticipate market changes and client needs.
Strong writer for the B2C space who can break down industry jargon into text that benefits client decision-making.
Leadership skills to mentor and guide teams to achieve exceptional performance.
Employee financial and physical well-being
Compensation package: You will receive a competitive total compensation package that includes employee stock options if you are a full-time employee.
Personalised insurance and comprehensive health coverage: Full or partial subsidy of your personal hospitalisation and surgical insurance premium and access to panel outpatient GP, specialist, dental, wellness, and health screening partners.
Management fee discount: You will receive an employee discount on your asset management fees when you invest with StashAway.

Flexible work arrangements and policies
Work-from-home policy: You may choose to work from home or the office depending on what works best for you and your team.
Work-from-anywhere policy: You may request to work remotely for up to eight weeks in another country.
Unlimited paid annual leave: It should be simple for you to decide if you would like to take more or fewer days off. We trust that you are accountable for your work and know best if you need 10 or 30 days of paid annual leave that year.
Personal work equipment budget: It's important that you have a workstation that's optimal for you wherever you are.

Learning and development opportunities
You will be given an annual Learning and Development budget to help you continuously learn in your pursuit of your professional and personal development. You may use the budget for resources and tools that may help you perform better at work.
LinkedIn Learning: You will have access to LinkedIn's learning platform and the entire catalog of courses.
Team bonding budget and initiatives
Quarterly team bonding budget: We encourage you to socialise with colleagues across job functions, departments, and entities to know them better as individuals beyond what they professionally do.
Annual off-sites (Oct): Each off-site gathers all employees for a full day of company-wide team bonding activities and challenges