Compliance Manager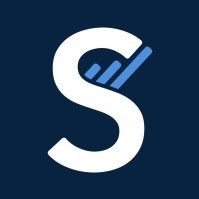 StashAway
Legal, Sales & Business Development
Malaysia
Posted on Wednesday, September 6, 2023
As the Compliance Manager, you will be responsible for overseeing and managing all aspects of compliance within StashAway Malaysia. In addition, you will also play a key role in the Group's compliance function. You are part of the Company's second line of defence to support the business in ensuring compliance with applicable local laws, regulations and internal policies, and in mitigating all forms of risks.
You will directly report to the Head of Compliance and Risk who is based in Singapore, and will work closely with the Country Manager of StashAway Malaysia on local business matters.
Responsibilities:

Manage the Compliance function for the Fund Management Company in Malaysia including overseeing the licenses and regulated activities.
Serve as the Manager-in-Charge for the Compliance function in Malaysia and act as the Firm's Money Laundering Reporting Officer (MLRO) and work closely with the senior management team.
Maintain effective relationships with regulatory authorities, responding to queries and requests for information in a timely and accurate manner. Collaborate with regulatory bodies to ensure ongoing compliance and foster positive engagement.
Implement the Group's compliance strategy, frameworks, policies, and procedures in Malaysia while ensuring alignment and relevance.
Responsible for managing the compliance risks in Malaysia and providing advisory, review, and support on all regulatory, policy, and financial crime matters.
Lead and support business on all regulatory matters and requirements for new product launches, marketing and distribution and new initiatives taken in Malaysia.
In addition, you will also work at the Group level in implementing Compliance Monitoring Program.
As a key member of the central compliance team, you will be responsible to work on specific areas of compliance across all markets that StashAway operates in.
This role will involve collaborating with various departments and teams within the group to ensure adherence to fund management regulations and internal policies.
Undertake ad hoc compliance and risk management projects and Group-wide responsibilities as required.
Developing and delivering training programs and managing communication with internal and external stakeholders.
Bachelor's degree in law, finance, business administration, or a related field. A postgraduate degree or professional certifications in compliance or a relevant discipline is a plus.
Minimum of 5 years of experience in compliance within the financial services industry, preferably in a fintech, asset management or banking environment.
In-depth knowledge of Malaysian financial services laws, regulations, and regulatory bodies such as the Securities Commission(SC), Bank Negara , and the Anti-Money Laundering and Counter-Terrorist Financing (AML/CTF) regime.
Strong understanding of global compliance standards, including but not limited to anti-money laundering (AML), know-your-customer (KYC), data privacy, and consumer protection regulations.
Proven track record of developing and implementing compliance programs, policies, and procedures.
Experience in managing compliance audits, investigations, and regulatory relationships.
Excellent analytical, problem-solving, and decision-making skills.
Strong communication and articulation skills, and interpersonal skills, with the ability to effectively collaborate with stakeholders at all levels of the organization.
Detail-oriented mindset with a commitment to accuracy and a high degree of integrity.
Employee financial and physical well-being
Compensation package: You will receive a competitive total compensation package that includes employee stock options if you are a full-time employee.
Comprehensive insurance coverage: Free panel outpatient GP clinic visits, group hospitalisation and surgical insurance, and Covid hospitalisation insurance coverage (conditions apply).
Management fee discount: You will receive an employee discount on your asset management fees when you invest with StashAway.

Flexible work arrangements and policies
Work-from-home policy: You may choose to work from home or the office depending on what works best for you and your team.
Work-from-anywhere policy: You may request to work remotely for up to eight weeks in another country.
Unlimited paid annual leave: It should be simple for you to decide if you would like to take more or fewer days off. We trust that you are accountable for your work and know best if you need 10 or 30 days of paid annual leave that year.
Personal work equipment budget: It's important that you have a workstation that's optimal for you wherever you are.

Learning and development opportunities
You will be given an annual Learning and Development budget to help you continuously learn in your pursuit of your professional and personal development. You may use the budget for resources and tools that may help you perform better at work.
You will be given access to LinkedIn Learning and their full catalog of courses for your learning plans.
Discount on selected postgraduate courses with INTI: You will receive a 40% discount for the courses you enroll in. Your spouse or children are entitled to a 16% discount for courses they enroll in.

Team bonding budget and initiatives
Quarterly team bonding budget: We encourage you to socialise with colleagues across job functions, departments, and entities to know them better as individuals beyond what they professionally do.
Annual off-sites (Oct): Each off-site gathers all employees for a full day of company-wide team bonding activities and challenges.