People & Culture Executive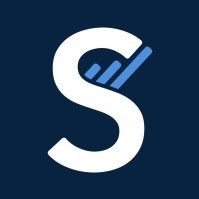 StashAway
People & HR
Malaysia
Posted on Wednesday, September 13, 2023
People are the heart of everything we do. We created an investment platform used by hundreds of thousands of clients across countries who invest a significant part of their savings. We wish to help our clients reach their financial goals through superior medium to long-term returns. To achieve that, StashAway needs to attract, retain, and develop the best talent available, and this is why our culture is important and comes before anything else. We prioritise business in this order: people first, product second, and business results third.
As our People & Culture Executive for the Group, you will play a pivotal role in shaping StashAway's culture, nurturing our talent, and driving our mission forward. This is a replacement role, and you will report to the Head of People & Culture.
What your portfolio looks like:
Own, plan, and manage the executive of Group-wide team bonding activities.
Own, plan, and manage the MY workspace to encourage collaboration and build culture.
Own and develop strategies and programmes to create a diverse and inclusive workplace where individual differences are accepted and respected.
Assist with the Group-wide performance management initiatives (e.g., 360-degree feedback).
Assist with the learning and development programmes and channels to facilitate employees' growth and capability building.
Help with employee engagement programmes to facilitate commitment from employees to organisational values, mission, and objectives.
Facilitate onboarding programmes to enable the integration and engagement of new joiners into StashAway
Oversee the efficient operation of MY office facilities and resources.
Shape StashAway's desired organisational culture to continuously align with our brand and business imperatives.
Analyse our organisational state and climate to diagnose issues and identify ways to optimise the culture.
Develop and review People & Culture policies and procedures against organisational needs, and in compliance with regulatory standards.
Implement People & Culture practices by integrating local and global requirements, guidelines, and best practices.
Strengthen employee relationships and facilitate resolutions to conflicts and disputes.
What makes you thrive in this role
You enjoy designing and executing programmes and are looking for ways to increase engagement.
You are regularly recognised for your attention to detail and consider anything less than 100% accurate to be unacceptable.
You thrive in a fast-paced environment and are not afraid to collaborate with others to ensure prioritisation of work is understood and well communicated.
You prefer to have a lot of different things going on at one time, and context-switching doesn't slow you down.
You are interested in building broad People & Culture expertise and are intellectually curious about how it intersects with and enables the business.
What you can bring to the table:
Ideally you have at least 2 years of experience in human resources, people operations, or internal engagement and communication.
Experiencing managing and prioritising multiple to-dos, projects, and stakeholder relationships in a proactive, professional, and confidential manner
Solid experience managing internal events, developing thoughtful communication for employees, and being a culture carrier within the organisation
Outstanding attention to detail, accuracy, and follow-through
Ability to execute a diverse set of tasks with a high level of excellence and urgency
Exceptional verbal and written communication skills
Passion for people and being part of a highly engaged team
Last but not least, a strong passion for what StashAway does
Employee financial and physical well-being
Compensation package: You will receive a competitive total compensation package that includes employee stock options if you are a full-time employee.
Comprehensive insurance coverage: Free panel outpatient GP clinic visits, group hospitalisation and surgical insurance, and Covid hospitalisation insurance coverage (conditions apply).
Management fee discount: You will receive an employee discount on your asset management fees when you invest with StashAway.

Flexible work arrangements and policies
Work-from-home policy: You may choose to work from home or the office depending on what works best for you and your team.
Work-from-anywhere policy: You may request to work remotely for up to eight weeks in another country.
Unlimited paid annual leave: It should be simple for you to decide if you would like to take more or fewer days off. We trust that you are accountable for your work and know best if you need 10 or 30 days of paid annual leave that year.
Personal work equipment budget: It's important that you have a workstation that's optimal for you wherever you are.

Learning and development opportunities
You will be given an annual Learning and Development budget to help you continuously learn in your pursuit of your professional and personal development. You may use the budget for resources and tools that may help you perform better at work. This budget requires prior approval from senior leadership.
LinkedIn Learning: You will have access to LinkedIn Learning and their entire catalog of courses at your disposal.
Discount on selected postgraduate courses with INTI: You will receive a 40% discount for the courses you enroll in. Your spouse or children are entitled to a 16% discount for courses they enroll in.

Team bonding budget and initiatives
Quarterly team bonding budget: We encourage you to socialise with colleagues across job functions, departments, and entities to know them better as individuals beyond what they professionally do.
Annual off-sites (Oct): Each off-site gathers all employees for a full day of company-wide team bonding activities and challenges.