Product Manager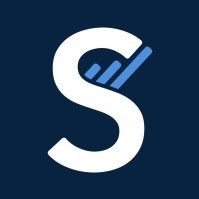 StashAway
Product
Malaysia
Posted on Monday, September 18, 2023
To continue StashAway's tradition of creating high quality and innovative investment solutions, we are searching for a Product Manager looking to make a footprint on our payment and money transfers experience. This is a core team in our business, driven by capable, passionate and all around amazing people. We need somebody that has experience building great user experiences and capable of deep diving in technical topics in order to lead the product development of our payment and money transfer experience across regions.
Responsibilities:
Constantly evaluate, align and prioritize the development of our payments and transfers experiences. This requires a high degree of user empathy and understanding of payment systems across our 5 regions in order to build the product strategy in this area.
Ideate, analyse and prepare well-formed product development requirements for the Engineering team members and lead the implementation process across major initiatives.
Be the shepherd of major initiatives across teams that impact our payment systems, managing cross team communications and delivery.
Become the "go to" person for the payment systems domain across departments. High engagement with different stakeholders is a certainty, as well as with external vendors.
You are a collaborative, transparent, and critical thinker by nature. You enjoy the challenge of multi-domain topics and can manage yourself with a cool head when things get tricky.
You likely have a degree in computer science or another technology-related field, or can demonstrate the knowledge you have gained throughout your experiences.
A minimum of 5 years of work experience in a product management role or similar.
You have experience working in Payments.
You have successfully evaluated and distilled complex processes and transformed them into efficient workflows across teams such as operations and engineering.
You are an excellent communicator both with technical and non-technical audiences and are able to give and receive direct and open feedback. Comfortable speaking to a range of seniority levels.
Familiar with modern lifecycle development tools (E.g. JIRA, automation plug ins, etc) • Knowledge of at least one programming or scripting language.
Employee financial and physical well-being
Compensation package: You will receive a competitive total compensation package that includes employee stock options if you are a full-time employee.
Comprehensive insurance coverage: Free panel outpatient GP clinic visits, group hospitalisation and surgical insurance, and Covid hospitalisation insurance coverage (conditions apply).
Management fee discount: You will receive an employee discount on your asset management fees when you invest with StashAway.

Flexible work arrangements and policies
Work-from-home policy: You may choose to work from home or the office depending on what works best for you and your team.
Work-from-anywhere policy: You may request to work remotely for up to eight weeks in another country.
Unlimited paid annual leave: It should be simple for you to decide if you would like to take more or fewer days off. We trust that you are accountable for your work and know best if you need 10 or 30 days of paid annual leave that year.
Personal work equipment budget: It's important that you have a workstation that's optimal for you wherever you are.

Learning and development opportunities
You will be given an annual Learning and Development budget to help you continuously learn in your pursuit of your professional and personal development. You may use the budget for resources and tools that may help you perform better at work.
LinkedIn Learning: You will have access to LinkedIn Learning and their entire catalog of courses at your disposal.
Discount on selected postgraduate courses with INTI: You will receive a 40% discount for the courses you enroll in. Your spouse or children are entitled to a 16% discount for courses they enroll in.

Team bonding budget and initiatives
Quarterly team bonding budget: We encourage you to socialise with colleagues across job functions, departments, and entities to know them better as individuals beyond what they professionally do.
Annual off-sites (Oct): Each off-site gathers all employees for a full day of company-wide team bonding activities and challenges.