Finance Manager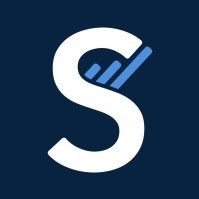 StashAway
Accounting & Finance
Kuala Lumpur, Malaysia
Posted on Friday, September 29, 2023
StashAway is a high-growth tech company backed by some of the best VCs including Sequoia, Square Peg and Eight Roads. With offices in 5 countries, and live, regulated operations in 5 jurisdictions, we have put a lot of emphasis in building scalable processes to manage our finances since Day 1.
We're looking for a Finance Manager to join our team and manage all aspects of finance management, reporting to our Co-Founder and CEO. From budgeting to treasury management, from financial reporting to audit, the Finance Manager will be the CEO's right hand person to all financial topics. For financial reporting, the Finance Manager will be responsible to manage the outputs of our outsourced accounting and administrative providers across 5 countries.
Your week could include reviewing accounting data from our partners, revise our treasury management policy, agree on the audit timeline with auditors and create an "actual vs plan" reporting for the Board, and much more. Not only should you have perfect command of all financial topics, you should also be an Excel wizard, able to build complex financial models and business plans. You'll have to manage multiple projects at once with accuracy, and have incredibly strong attention to detail (a wrong number could make us lose our license, no pressure!). To succeed you will need to have the drive and motivation to contribute to a fast-growing tech company.

Responsibilities
Manage company's budgeting process, at Group level.
Lead company's financial reporting, working with our outsourced accounting team in 5 legal entities.
Manage relationship with auditors and audit processes, at Group level.
Manage treasury.
Support CEO (and acting CFO) in decision-making.
Must-Haves:
Bachelor's Degree or Masters in Accounting, or related fields, at top of the class.
5-7 years of auditing experience in a Big 4 company.
Proficient with MS Excel, including capability to build complex financial models.
Strong command of accounting and financial concepts.
Exceptional communication skills in English, written and oral.
Attention to detail.
Openness to candid feedback and learning.
Openness to working with tight deadlines.
Good-to-Haves:
Experience in asset management/wealth management industry is a plus
Employee financial and physical well-being
Compensation package: You will receive a competitive total compensation package that includes employee stock options if you are a full-time employee.
Comprehensive insurance coverage: Free panel outpatient GP clinic visits, group hospitalisation and surgical insurance, and Covid hospitalisation insurance coverage (conditions apply).
Management fee discount: You will receive an employee discount on your asset management fees when you invest with StashAway.

Flexible work arrangements and policies
Work-from-home policy: You may choose to work from home or the office depending on what works best for you and your team.
Work-from-anywhere policy: You may request to work remotely for up to eight weeks in another country.
Unlimited paid annual leave: It should be simple for you to decide if you would like to take more or fewer days off. We trust that you are accountable for your work and know best if you need 10 or 30 days of paid annual leave that year.
Personal work equipment budget: It's important that you have a workstation that's optimal for you wherever you are.

Learning and development opportunities
You will be given an annual Learning and Development budget to help you continuously learn in your pursuit of your professional and personal development. You may use the budget for resources and tools that may help you perform better at work. This budget is subject to management approval.
You will be given full access to LinkedIn Learning and their entire extensive catalog of courses.
Discount on selected postgraduate courses with INTI: You will receive a 40% discount for the courses you enroll in. Your spouse or children are entitled to a 16% discount for courses they enroll in.

Team bonding budget and initiatives
Quarterly team bonding budget: We encourage you to socialise with colleagues across job functions, departments, and entities to know them better as individuals beyond what they professionally do.
Annual off-sites (Oct): Each off-site gathers all employees for a full day of company-wide team bonding activities and challenges.