Human Resource Business Partner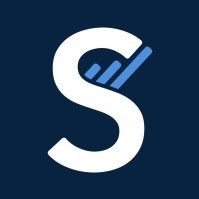 StashAway
People & HR
Kuala Lumpur, Malaysia
Posted on Wednesday, October 11, 2023
People are the heart of everything we do. We created an investment platform used by hundreds of thousands of clients across countries who invest a significant part of their savings. We wish to help our clients reach their financial goals through superior medium to long-term returns. To achieve that, StashAway needs to attract, retain, and develop the best talent available, and this is why our culture is important and comes before anything else. We prioritise business in this order: people first, product second, and business results third.
As our People & Culture Business Partner for the Group, you will play a pivotal role in shaping StashAway's culture, nurturing our talent, and driving our mission forward. This is a brand new role, and you will report to the Head of People & Culture.
Responsibilities:
Facilitate and lead performance conversations with regional leadership and people managers to ensure that stakeholders are equipped with the right tools.
Provide coaching and training to people managers about nurturing positive relationships with their team members.
Regularly engage with people in the region to proactively build positive relationships.
Work with People & Culture leadership to get ahead of problems before they occur.
Regularly take part in cultural initiatives to further establish your presence as a strong People & Culture leader.
Advise regional leadership and C-suite leaders on People & Culture matters and be the advocate of the workforce.
Facilitate tough conversations and support people managers in conflict management.
Align broader business objectives with people strategies and assist in implementation and continuous success of said initiatives.
At least 6 years of experience of which

2 years of experience in Business Partnering role within a regional business, and
2 years of experience in a consulting or sales environment or an active client-facing role.

Strong business acumen and a solid understanding of the startup ecosystem.
Excellent communication and the ability to influence stakeholders effectively.
Innate ability to command respect within the organization with your expertise and approach.
Strong knowledge of regional employment laws and regulations.
Employee financial and physical well-being
Compensation package: You will receive a competitive total compensation package that includes employee stock options if you are a full-time employee.
Comprehensive insurance coverage: Free panel outpatient GP clinic visits, group hospitalisation and surgical insurance, and Covid hospitalisation insurance coverage (conditions apply).
Management fee discount: You will receive an employee discount on your asset management fees when you invest with StashAway.
Flexible work arrangements and policies
Work-from-home policy: You may choose to work from home or the office depending on what works best for you and your team.
Work-from-anywhere policy: You may request to work remotely for up to eight weeks in another country.
Unlimited paid annual leave: It should be simple for you to decide if you would like to take more or fewer days off. We trust that you are accountable for your work and know best if you need 10 or 30 days of paid annual leave that year.
Personal work equipment budget: It's important that you have a workstation that's optimal for you wherever you are.
Learning and development opportunities
You will be given an annual Learning and Development budget to help you continuously learn in your pursuit of your professional and personal development. You may use the budget for resources and tools that may help you perform better at work. This budget is subject to C-Suite approval.
LinkedIn Learning: You will be given access to LinkedIn Learning and its full catalog of courses.
Discount on selected postgraduate courses with INTI: You will receive a 40% discount for the courses you enroll in. Your spouse or children are entitled to a 16% discount for courses they enroll in.
Team bonding budget and initiatives
Quarterly team bonding budget: We encourage you to socialise with colleagues across job functions, departments, and entities to know them better as individuals beyond what they professionally do.
Annual off-sites (Oct): Each off-site gathers all employees for a full day of company-wide team bonding activities and challenges.