Client Engagement Executive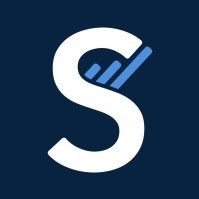 StashAway
Administration
central area, singapore
Posted on Friday, October 27, 2023
Do you like being at the front line and being the ambassador of the company? Does conversing with and helping others energise you? Are you a quick learner with exceptional remarkable skills and astute intuition? Does StashAway's mission to redefine investing and empower our customers to build and protect their long-term wealth resonate with you? WE WANT YOU.
We're looking for a highly motivated and enthusiastic Client Experience Executive to join our dynamic team at StashAway. As a Client Experience Executive, you will play a crucial role in delivering exceptional experience for our users, both offline and online. You will also build strong relationships with premium clients on our platform by identifying solutions that most closely meet their needs. We also expect you to be a strategic thinker with an analytical mind and strong problem-solving skills.
Responsibilities:
You will:
Organise and execute events, both offline and online, for our clients in Singapore.
Work closely with the Head of CX to explore potential partnerships between StashAway and external partners.
Serve as the first point of contact for clients, providing support, addressing inquiries, and resolving issues to ensure a positive client experience.
Provide support by diligently investigating problems and assuring customers with comprehensive solutions.
Work with internal stakeholders to improve existing processes and customer experience.
You are expected to:
Build and maintain strong relationships with prospective and existing premium clients.
Explain complex transactional and investment principles clearly, aiding customers to see the benefits of our products.
Responsible for understanding market factors driving the performance of clients' portfolios.
Persuasive communications with customers to introduce new products that fit their financial needs.
Plan and execute StashAway Academy & Growth events. This includes building a memorable experience for attendees.
Research on partnerships opportunities that can raise brand awareness and have revenue growth potential.
Continuously seek to improve on knowledge regarding the financial markets.
Be a team player.
Degree in finance, economics, or a similar field.
Fresh graduates are welcome to apply. 1-2 years of financial services industry experience in a client-facing role is preferred
Exceptional communication skills in English. Mandarin would be a bonus.
Interest in personal finance and investing.
Meticulous attention to detail and organisational skills; able to juggle multiple priorities.
Tenacious problem-solving mindset with strong follow-through and ownership.
A team player with a positive attitude and willingness to learn and adapt in a dynamic and fast-paced environment.
Customer-centric, willing to go the extra mile to optimise customer experience.
Ability to learn quickly and problem-solve on the fly with limited guidance.
Employee financial and physical well-being
Compensation package: You will receive a competitive total compensation package that includes employee stock options if you are a full-time employee.
Comprehensive insurance coverage: Free panel outpatient GP clinic visits, group hospitalisation and surgical insurance, and Covid hospitalisation insurance coverage (conditions apply).
Management fee discount: You will receive an employee discount on your asset management fees when you invest with StashAway.

Flexible work arrangements and policies
Hybrid working arrangement: You may choose to work from home or the office depending on what works best for you and your team.
Work-from-anywhere policy: You may request to work remotely for up to eight weeks in another country.
Unlimited paid annual leave: It should be simple for you to decide if you would like to take more or fewer days off. We trust that you are accountable for your work and know best if you need 10 or 30 days of paid annual leave that year.
Personal work equipment budget: It's important that you have a workstation that's optimal for you wherever you are.

Team bonding budget and initiatives

Quarterly team bonding budget: We encourage you to socialise with colleagues across job functions, departments, and entities to know them better as individuals beyond what they professionally do.
Annual off-sites (Oct): Each off-site gathers all employees for a full day of company-wide team bonding activities and challenges.