Banking Operations Executive (AML)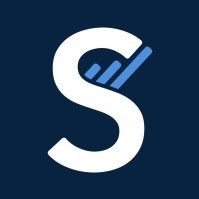 StashAway
Operations
Kuala Lumpur, Malaysia
Posted on Friday, November 3, 2023
As a Banking Operations Executive, you will play a pivotal role within our Operations team ensuring the integrity of our financial operations and safeguarding the organization against financial crime risks. You will be working closely with the Banking Operations Manager, Client Services, Technology, Product Teams and other to ensure the seamless execution of banking operations and an unparalleled client experience.

The Banking Operations Executive is responsible for brokerage operations functions, including execution of cash transfers, transactional due diligence, customer due diligence, reporting, AML etc.
The role requires the individual to constantly think of ways to make complicated tasks simple and more efficient, while keeping a keen eye on the big picture. They grasp complex topics quickly and are adept at thinking on their feet to solve problems in a creative and holistic manner.
Responsibilities:
Daily Responsibilities:
Process and check daily deposits and withdrawals (includes Suspicious Transaction Monitoring) for multiple regions (SG, MY, HK, AE, TH)
Execute daily fund transfers, managing the end-to-end money flow of customers' funds investment.
Review sanctions screening results to facilitate risk profiling of customers.
Conduct AML investigations and transaction monitoring to identify suspicious activities.
Review and analyze customer profiles and transaction data for potential AML risks.
Monitor reconciliations, ensure that balances are accurate, and discrepancies are resolved in a timely manner.
Work with the Client Services team to contact customers for the purposes of transaction verifications (e.g. obtaining proof of fund transfer when necessary)
Provide Ad Hoc Support to Banking Operations Manager:
Assist the Operations team in resolving transactional issues (e.g. stalled withdrawals, reconciliation discrepancies) together with the Tech team.
Prepare monthly reports (e.g. Reconciliation Report, Operations KPI Report, regulatory reporting)
Support the gathering of data for internal and external audit / regulatory inspections and the coordination of information for routine regulatory reporting.
Assist in the development and implementation of AML policies and procedures including maintenance of risk assessment models and methodologies.
Support operational issue investigation, supported by understanding of operational data and its analysis
Take ownership of operational tasks and continuously find ways to improve the efficiency of such tasks.
Undertake and participate in ad hoc operations projects to contribute to changes made throughout the organization.
6 months to 2 years of experience in Anti-Money Laundering (AML), within the banking or financial industry.
Prior experience in one or more of the following areas would be a bonus: banking & finance, risk or compliance, treasury, cash operations, trade settlement.
Knowledge of AML regulations and compliance standards.
AML/CFT certification with a recognised institution/association will be an advantage - CAMCO, CPTS or equivalent
Strong communication skills and a positive attitude. Proficiency in basic English is essential for effective interaction with internal and external stakeholders through various channels (phone, email, chat).
Exceptional organizational skills, adaptability, and acute attention to detail are paramount.
Ability to grasp complex concepts swiftly and creatively solve problems on-the-fly.
A team player, adept at working collaboratively in a fast-paced environment, adjusting to changes while maintaining determination and efficiency.
Proficiency in utilizing a range of technology tools and software relevant to banking operations, demonstrating an aptitude for learning new systems quickly.
Strong commitment to continuous learning and professional growth, evident through seeking out opportunities to expand knowledge and skill sets.
Open to working on rotation schedules (approximately 2 to 3 Public Holidays a year) with compensation for the holiday shifts
Employee financial and physical well-being
Compensation package: You will receive a competitive total compensation package that includes employee stock options if you are a full-time employee.
Comprehensive insurance coverage: Free panel outpatient GP clinic visits, group hospitalisation and surgical insurance, and Covid hospitalisation insurance coverage (conditions apply).
Management fee discount: You will receive an employee discount on your asset management fees when you invest with StashAway.

Flexible work arrangements and policies
Hybrid working arrangement: You may choose to work from home or the office depending on what works best for you and your team.
Work-from-anywhere policy: You may request to work remotely for up to eight weeks in another country.
Unlimited paid annual leave: It should be simple for you to decide if you would like to take more or fewer days off. We trust that you are accountable for your work and know best if you need 10 or 30 days of paid annual leave that year.
Personal work equipment budget: It's important that you have a workstation that's optimal for you wherever you are.

Team bonding budget and initiatives

Quarterly team bonding budget: We encourage you to socialise with colleagues across job functions, departments, and entities to know them better as individuals beyond what they professionally do.
Annual off-sites (Oct): Each off-site gathers all employees for a full day of company-wide team bonding activities and challenges.