Client Services Executive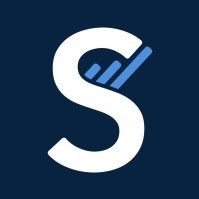 StashAway
Customer Service
Kuala Lumpur, Malaysia
Posted on Friday, November 3, 2023
Do you have a customer-oriented mission to serve? Do you like being the ambassador of the company and helping others energise you? Does StashAway's mission to redefine investing and empower our customers to build their long-term wealth resonate with you? WE WANT YOU.
We are seeking a highly motivated and enthusiastic Client Services Executive to join our dynamic team at StashAway. As a Client Services Executive, you will play a crucial role in delivering exceptional customer service and building strong relationships with our valued clients.
Responsibilities:
[Customer Support area]
Serve as the first point of contact for clients, providing support, addressing inquiries, and resolving issues to ensure a positive client experience.
Deliver above-and-beyond customer experiences across various platforms such as WhatsApp, phone, email, and social media.
Guide new clients through the setup process, helping them understand our products and services.
Ensure a smooth on-board process especially for new customers to deliver great first impression and customer experience.
[Account Management Area]
Enhance customer satisfaction and loyalty by identifying opportunities to boost products or services that may be beneficial to customers.
Persuasive communications with customers to introduce new products that fits their financial needs.
Able to identify data-driven opportunities (e.g. income/savings) of customers to increase deposits with StashAway.
Assisting customers with updating their account information, ensuring the accuracy and security of customer information.
Ensure compliance with industry regulations and maintain a thorough understanding of relevant SOP.
[Internal Collaboration area]
Act as the voice of the customer within the organization, providing valuable insights to help enhance our products and services.
Expected to facilitate open and direct communication when working with multiple teams to find rapid resolutions.
Stay updated on industry best practices and emerging technologies. Proactively suggest and implement process improvements to enhance overall efficiency.
Assist with the execution of StashAway Academy & Growth events.
Fresh grads are welcome to apply.
Open to work on a rotating schedule basis that may include weekends and public holidays to keep customer services operational 7 days a week from 9am-6pm.
Exceptional communication skills in English and at least one second language: Malay, Mandarin and/or Cantonese.
A team player with a positive attitude and willingness to learn and adapt in a dynamic and fast-paced environment.
Meticulous attention to detail and organizational skills; ability to prioritize.
Problem-solving abilities, with passion for providing outstanding customer experiences and continuous improvement.
Technically savvy and have a good knowledge about the latest trends and advancements in technology.
Keen in developing expertise in personal investing and Fintech.
Employee financial and physical well-being
Compensation package: You will receive a competitive total compensation package that includes employee stock options if you are a full-time employee.
Comprehensive insurance coverage: Free panel outpatient GP clinic visits, group hospitalisation and surgical insurance, and Covid hospitalisation insurance coverage (conditions apply).
Management fee discount: You will receive an employee discount on your asset management fees when you invest with StashAway.

Flexible work arrangements and policies
Work-from-home policy: You may choose to work from home or the office depending on what works best for you and your team.
Work-from-anywhere policy: You may request to work remotely for up to eight weeks in another country.
Unlimited paid annual leave: It should be simple for you to decide if you would like to take more or fewer days off. We trust that you are accountable for your work and know best if you need 10 or 30 days of paid annual leave that year.
Personal work equipment budget: It's important that you have a workstation that's optimal for you wherever you are.

Team bonding budget and initiatives

Quarterly team bonding budget: We encourage you to socialise with colleagues across job functions, departments, and entities to know them better as individuals beyond what they professionally do.
Annual off-sites (Oct): Each off-site gathers all employees for a full day of company-wide team bonding activities and challenges.