Senior Fullstack Engineer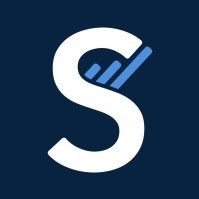 StashAway
Software Engineering
Kuala Lumpur, Malaysia
Posted on Friday, November 17, 2023
We are currently expanding and looking for a Senior Fullstack Engineer who has a strong passion for building dynamic websites and their backends (search, CMS, etc) that provide a seamless customer experience.
Our website is powered by Strapi as a CMS, using NextJS and hosted on Vercel. It is one of the primary channels with which we communicate about our product to the outside world, and therefore requires utmost care and attention. We aspire to build a fully integrated solution that can deliver a consistent customer experience across all the touch-points of their journey with us.
Your contribution to a dynamic Engineering team allows you to be exposed to a variety of concepts and technologies. You will enjoy being able to have a direct impact on StashAway's internationalisation plans, and the development of features and new investment products.
Do check out StashAway's Engineering blog to learn more about the technology we use, the challenges we face, and the solutions we deliver!
We are open for remote employees from all over the world!
Responsibilities
Work across the stack to build efficient, scalable, and robust solutions for clients using Typescript, NextJS, Strapi, and other related technologies.
Work on Strapi customisations to improve our internal user's experience.
Design and implement solutions to handle high levels of traffic, in a rapidly scaling environment.
Write testable, clean, efficient code that can be confidently released in production.
Code in a collaborative, agile environment alongside developers, designers, and product managers
Be part of a team that enables faster internationalisation and the development of new investment products
Requirements:
Must-haves
You have 5+ years of experience in building web applications, preferably with Typescript/React, and have setup websites based on the Vercel/NextJS stack before.
Experience with at least one headless CMS system (Strapi, Ghost, Contentful, Sanity). With a strong preference for Strapi.
Familiar with agile processes, testing and continuous integration.
Eager and willing to learn new things, staying up to date with the latest technologies, and expanding your base skill sets to propose new approaches to your work.
Able to work independently with minimum supervision.
Good-to-haves
Past work experience working on a B2C product and some degree of interest in finance/investment products.
Employee financial and physical well-being
Compensation package: You will receive a competitive total compensation package that includes employee stock options if you are a full-time employee.
Personalised insurance and comprehensive health coverage: Full or partial subsidy of your personal hospitalisation and surgical insurance premium and access to panel outpatient GP, and specialists.
Management fee discount: You will receive an employee discount on your asset management fees when you invest with StashAway.

Flexible work arrangements and policies
Work-from-home policy: You may choose to work from home or the office depending on what works best for you and your team.
Work-from-anywhere policy: You may request to work remotely for up to eight weeks in another country.
Unlimited paid annual leave: It should be simple for you to decide if you would like to take more or fewer days off. We trust that you are accountable for your work and know best if you need 10 or 30 days of paid annual leave that year.
Personal work equipment budget: It's important that you have a workstation that's optimal for you wherever you are.

Learning and development opportunities
You will be given an annual Learning and Development budget to help you continuously learn in your pursuit of your professional and personal development. You may use the budget for resources and tools that may help you perform better at work. This budget is dependent on C-Suite approval.
You will have access to LinkedIn Learning and their vast catalog of courses at your disposal.

Team bonding budget and initiatives
Quarterly team bonding budget: We encourage you to socialise with colleagues across job functions, departments, and entities to know them better as individuals beyond what they professionally do.
Annual off-sites (Oct): Each off-site gathers all employees for a full day of company-wide team bonding activities and challenges