Senior Business Development Manager
Tibber
Sales & Business Development
Remote
Posted on Friday, November 3, 2023
E-commerce
·
Europe Wide
·
Fully Remote
Senior Business Development Manager
We're now looking for a Senior Business Development Manager. Could you be the next adventurer to join our team?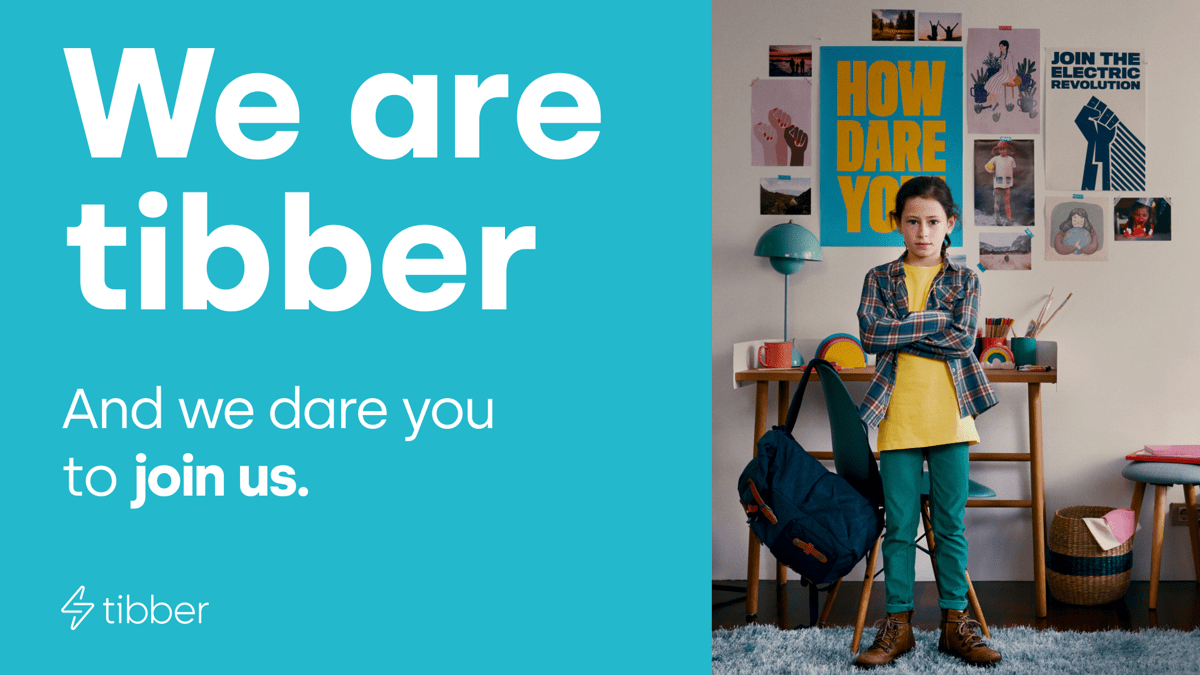 We are Tibber, the energy company that wants you to use less energy. Whaaat? That's right. We'll get back to that. Yes, we are by definition an energy company, but we're more techy than most. How and why you might ask? Well, a third of our employees are actually working on developing products and solutions that can help you use energy in a smarter way and at a lower cost – all with the help of cool fancy tech. Good for our customers, their wallets, and the planet.
Our growth rate has been truly amazing, and still, we're just getting started. With millions of smart devices connected to the Tibber platform (like electric vehicles and smart thermostats), we have one of the most unique portfolios trading energy on the market.
Job Mission 🚀🚀
Tibber is seeking an innovative, results-oriented team player to help negotiate and execute new partnerships with EV charger manufacturers and Automotive companies. These partnerships will enable a wide variety of companies to leverage the expanding capabilities of Smart Charging in their products and services. This is a key team member, accelerating growth and executing new partnerships for Tibber. Some of your responsibilities (but not limited to) will include:
External stakeholder relationship management. You will manage both executive and working-level relationships with Smart Charger Manufacturers and Automotive OEMs.
Pitching to external stakeholders. You will establish technical credibility and drive discussions with the senior influencers at the relevant organizations.
Goal driven. You will craft and articulate goals along with actionable plans to achieve results.
Negotiator. You will negotiate agreements defining technical and business commitments.
Collaborative advocate. You will advocate internally for new features and functionality that will help facilitate a world-class experience for Tibber customers.
Internal stakeholder management and presentations. You will prepare and conduct business reviews with senior leaders regarding progress and metrics.
Overall Automotive Strategy. Develop and own the overarching strategy and performance targets for the Smart Charging category.
Business development and commercial execution: Explore and execute new business models within the automotive space.
Partnership Strategy for Automotive:
Secure stable integration and VPP business models.
Design an in-car strategy.
Create brand partnership strategies to scale subscriptions.
Energy and VPP Strategy: Formulate and execute strategies related to energy and VPP in collaboration with partners.
Cross-Company Collaboration. Work collaboratively across different departments and teams to align efforts and achieve company and category targets.
⚡⚡️Ideal Profile
Industry Experience. Experience in the charging or automotive industry, including a strong understanding of market dynamics, trends, and key players. Either from working at an OEM or companies working with the industry.
Energy and VPP. Knowledge of energy markets, Virtual Power Plants, V1G; V2G, and how they relate to the automotive and charging industry.
E-commerce understanding. Understanding of E-commerce strategies, including revenue generation, marketing, and product management.
Partnership Development. Proven experience in building and managing strategic partnerships.
Energy and VPP. Knowledge of energy markets, Virtual Power Plants, and how they relate to the automotive and charging industry.
Cross-functional collaboration. Strong collaborative and communication skills to work effectively with diverse teams across the organization.
Innovative Thinking.The ability to think innovatively and develop creative solutions in a rapidly evolving industry.
Commercial Mindset. A keen understanding of commercial principles, market analysis, and the ability to identify revenue-generating opportunities.
Data-Driven Approach. Proficiency in utilizing data and analytics to make informed decisions, measure performance, and optimize strategies within SaaS industries.
Get Ready For 🦹🏽‍♀️👨‍🎤
Innovation. A way to change the landscape of one of the most important industries on the planet.
Growth. A possibility to learn a lot and push the barriers of what you think is possible, with the possibility to grow personally and professionally.
Autonomy. An autonomous and humble culture in a scale-up adventure.
Empowerment. Your voice matters, we are a place to work where laughter and support amongst diverse and inclusive colleagues are guaranteed.
Flexible benefits. Whether this is towards, health, wellness, equipment, or other allowances important to you, we will do our best to accommodate your needs.

💆🏻‍♀️💆🏽‍♂️The Tibber Mindset
Being on a mission to change an industry as we do fundamentally also means being prepared for the unexpected. Tibber is a startup in the word's true sense, which means we are on a journey of constant change. We do what others say can't be done, try and fail together but never lose sight of our users.
We work passionately with sustainability and a circular approach, both with our own products and in the entire ecosystem that is affected by everything we do.
We're very proud of being a mission-driven startup with thousands and thousands of new users every month. Starting out with two passionate founders in 2016, we're now 350+ people working for Tibber in our offices in Stockholm, Førde, Berlin, Amsterdam, Oslo, and Helsinki, and with that number growing each week, we're still just getting started. Through 2023 we will expand to new markets, and we are thrilled to be backed by investors like Balderton Capital, Eight Roads Ventures, Founders Fund, Summa, and Schibsted.

Team

Locations

Europe Wide

Remote status

Fully Remote
About Tibber
Tibber is a different company in a very traditional industry. We are aiming to create the best digital tool so that you as a user can apply new technologies to reduce energy consumption and power costs.
E-commerce
·
Europe Wide
·
Fully Remote
Senior Business Development Manager
We're now looking for a Senior Business Development Manager. Could you be the next adventurer to join our team?
Loading application form
Already working at Tibber?
Let's recruit together and find your next colleague.