Senior Quantitative Developer
Tibber
Software Engineering
Remote
Posted on Thursday, November 9, 2023
Engineering
·
Multiple locations
·
Fully Remote
Senior Quantitative Developer
We're looking for a Quantitative Developer, can you be the next adventurer to join our team?
We usually respond within a week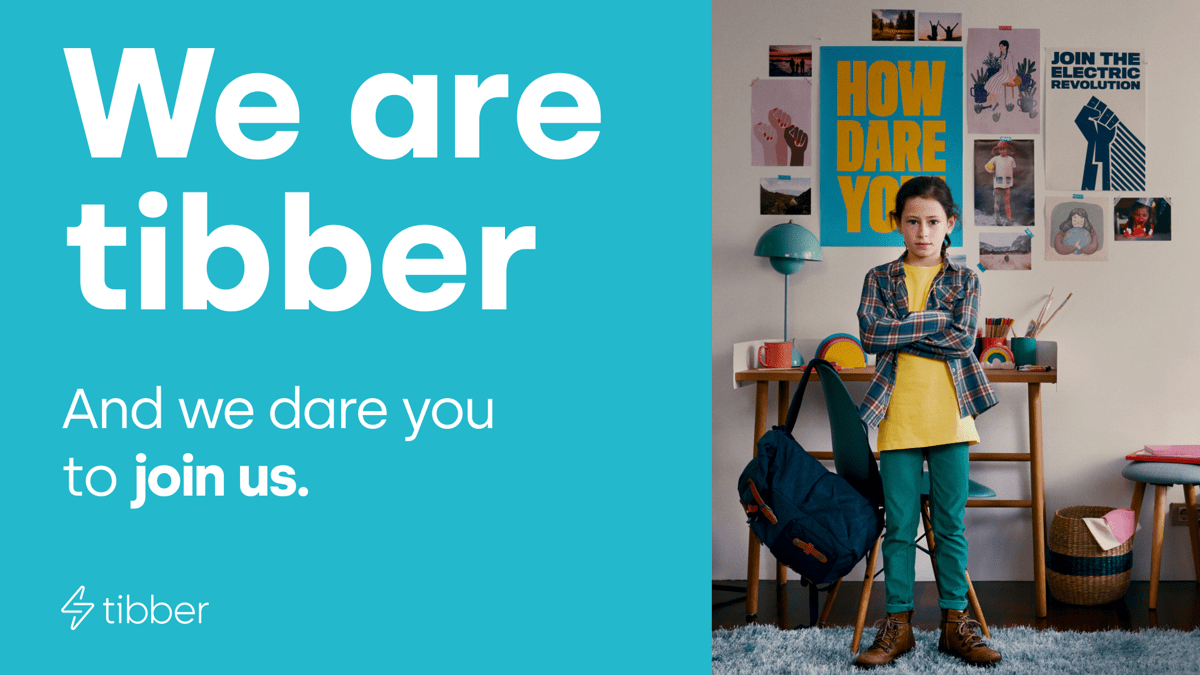 We are Tibber, the energy company that wants you to use less energy. Whaaat? That's right. We'll get back to that. Yes, we are by definition an energy company, but we're more techy than most. How and why you might ask? Well, a third of our employees are actually working on developing products and solutions that can help you use energy in a smarter way and at a lower cost – all with the help of cool fancy tech. Good for our customers, their wallets, and the planet.
Our growth rate has been truly amazing, and still, we're just getting started. With millions of smart devices connected to the Tibber platform (like electric vehicles and smart thermostats), we have one of the most unique portfolios trading energy on the market.
🚀🚀Job Mission
Tibber is overturning the energy landscape and building a battery out of hundreds of thousands of EV's to help the European grid shift away from using coal. Tibber was the first in Europe to deliver frequency control reserve at a commercial scale with an aggregated pool of electric vehicles and we are on a mission to build Europe's largest residential virtual power plant.

The Trading team is responsible for short-term power and flexibility trading of the Tibber portfolio. This includes developing and implementing algorithmic trading solutions that automatically balance our portfolio, trade and steer asset flexibility in real-time, and run proprietary trading activities. Additionally, the team is responsible for developing and managing demand and price forecasts in order to commercially optimize Tibber's portfolio in the relevant energy markets. We are now looking for an experienced Senior Quantitative Developer. Some of your responsibilities (but not limited to) will include:
Develop robust optimization algorithms. These will be for a wide class of flexible assets such as electric vehicles, home batteries, and thermostatically controlled loads.
Contribute to backend development in the design, building, and maintenance of backend services. Build the infrastructure upon which Tibber's automated trading processes will run.
Data pipeline management. Continually contribute to the development and engineering of data pipelines necessary for algorithmic trading.
Contribute to building trading strategies. These will maximize the value of Tibber's unique attributes and assets.
⚡⚡️Ideal Profile
Relevant industry experience which is a must:

4+ years designing, building, and maintaining backend services in a mathematical/data science domain.
Experience as a Senior Developer with:
Backend Services: web stacks eg. including Django, Pylons, Flask, Sanic, Kubernetes, AWS, Docker etc.
Communication technology: REST, websockets, event-based (Kafka, redis, pub/sub), etc.
Data storage: Data lakes (eg Databricks), Relational databases (eg postgres), etc.
2+ years of hands-on experience in one of the following mathematical areas: optimization, time-series analysis, and/or forecasting (more than one is a bonus!).
A huge bonus if you bring:

2+ years in a short-term power trading environment:

Hands-on experience operating in the intraday and ancillary service markets.
Experience building algorithmic trading execution algorithms.
Experience building asset optimization and dispatch algorithms.
Team player. Believes that a team is stronger and more performant than an individual. Not interested in working in silos.
Relationship and bridge builder. You should be a good educator and ambassador. Passionate for Tibber's mission and driven by purpose. You will actively educate other squads and business areas on everything that involves Trading and VPP activities.
Commercially minded. An analytical, curious, and commercial mindset with meticulous attention to detail.
Analytical. Ability to solve analytical problems in a limited time when necessary.
Proactive ownership. You take a lot of initiative whether collaborating or contributing individually, always playing your part in ensuring we build high-quality solutions.
Autonomous. Proactive and independent way of working, high reliability, strong communication skills.
Adaptability. The desire to work in a dynamic and fast-paced start-up environment. You thrive in the chaos where no day is ever the same.
Collaborative. A drive to be a complete team player who enjoys leveraging the team's skills in order to strive towards shared goals.
🦹🏽‍♀️👨‍🎤Get Ready For
Innovation. A way to change the landscape of one of the most important industries on the planet.
Growth. A possibility to learn a lot and push the barriers of what you think is possible, with the possibility to grow personally and professionally.
Autonomy. An autonomous and humble culture in a scale-up adventure.
Empowerment. Your voice matters, we are a place to work where laughter and support amongst diverse and inclusive colleagues are guaranteed.
Flexible benefits. Whether this is towards health, wellness, equipment, or other allowances important to you, we will do our best to accommodate your needs.

💆🏻‍♀️💆🏽‍♂️The Tibber Mindset
Being on a mission to change an industry as we do fundamentally also means being prepared for the unexpected. Tibber is a startup in the word's true sense, which means we are on a journey of constant change. We do what others say can't be done, try and fail together but never lose sight of our users.
We work passionately with sustainability and a circular approach, both with our own products and in the entire ecosystem that is affected by everything we do.
We're very proud of being a mission-driven startup with thousands and thousands of new users every month. Starting out with two passionate founders in 2016, we're now 300+ people working for Tibber in our offices in Stockholm, Førde, Berlin, Amsterdam, Oslo, and Helsinki, and with that number growing each week, we're still just getting started. Through 2023 we will expand to new markets, and we are thrilled to be backed by investors like Balderton Capital, Eight Roads Ventures, Founders Fund, Summa, and Schibsted.
At Tibber, we are committed to hiring, developing, and retaining exceptional people regardless of race, color, religion, sex, sexual orientation, age, marital status, disability, neurodiversity, or gender identity. We strongly encourage people from underrepresented groups to apply.

About Tibber
Tibber is a different company in a very traditional industry. We are aiming to create the best digital tool so that you as a user can apply new technologies to reduce energy consumption and power costs.
Engineering
·
Multiple locations
·
Fully Remote
Senior Quantitative Developer
We're looking for a Quantitative Developer, can you be the next adventurer to join our team?
Loading application form
Already working at Tibber?
Let's recruit together and find your next colleague.